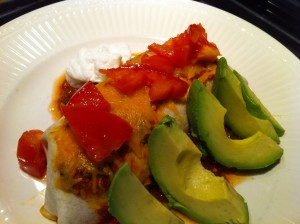 Denise is always getting on my case about being too 'fancy' and laughing at me for making sauces, rubs and dressing from scratch. Well, here's one for you that came right out of a can. Who says I don't know how to rough it?!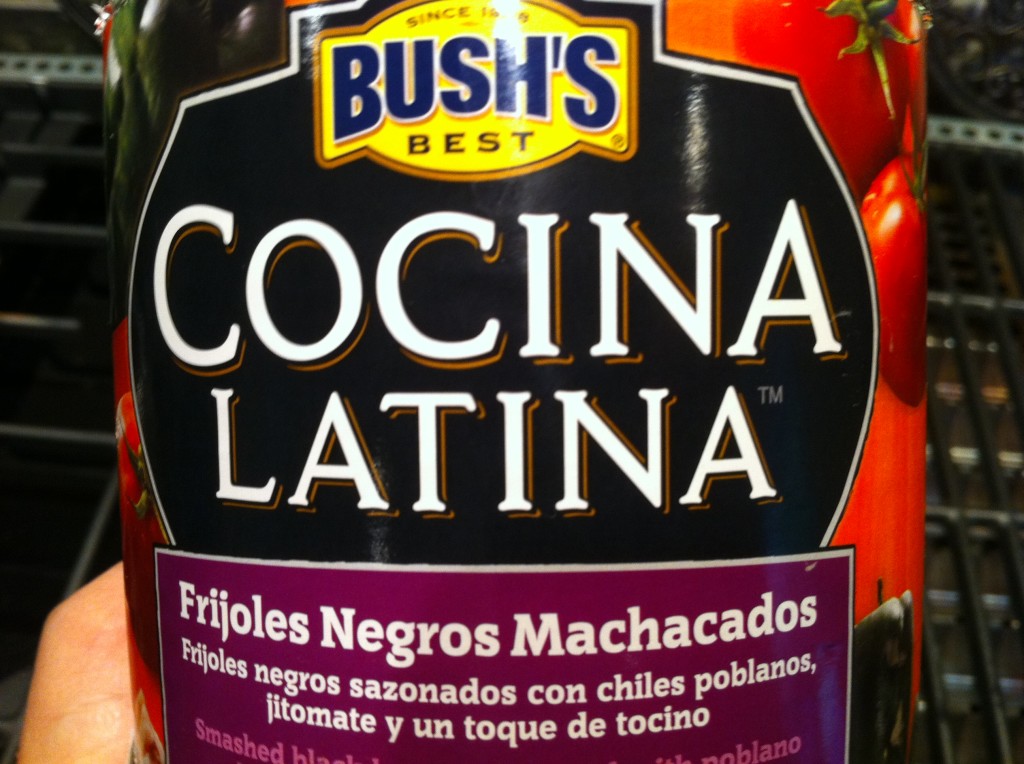 This summer I saw this product (Bush's Cocina Latina) on my grocery store shelves. It was new, looked intriguing, so I thought I'd try it. When I was a teenager and would eat dinner with friends at one of those order by number Mexican restaurants (El Azteca in Sandy Springs ring a bell for any of you?), I used to think the refried beans looked like dog food. In fact, I'm sure I tormented my friends who actually ate them, sorry about that. As a grown up, I have determined mashed beans are actually pretty good. This is a great way to eat them and have the family enjoy a yummy, quick, super cheap dinner!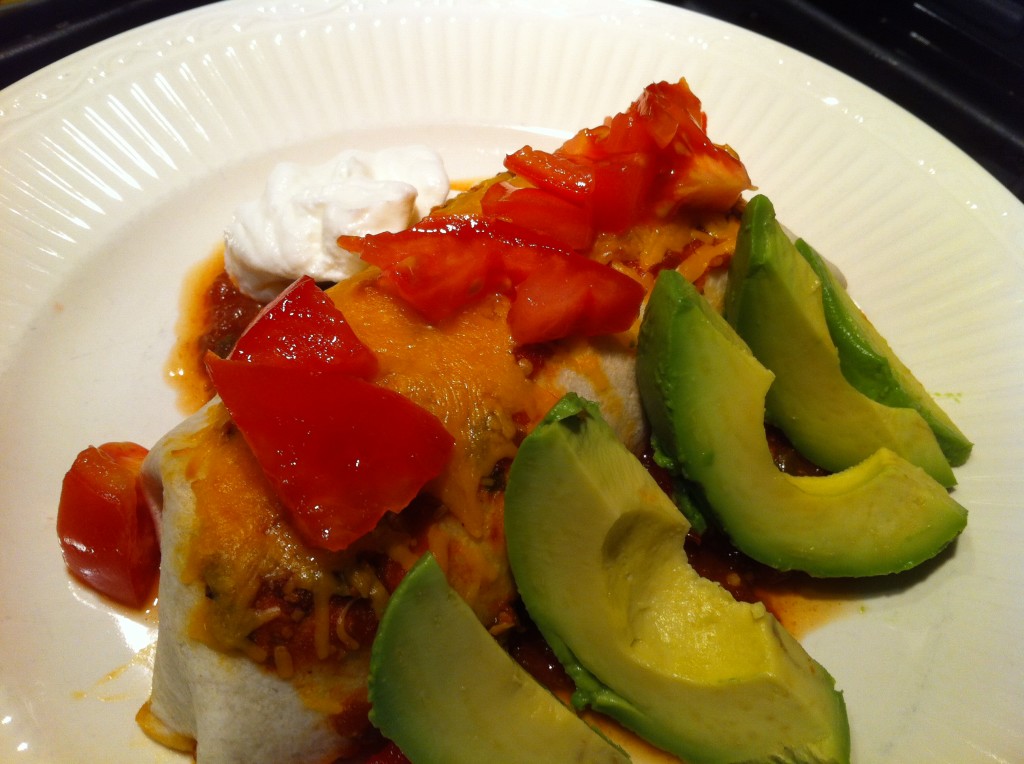 Level of Difficulty: Easy – ri-donk-ulously easy
Time Required: Prep Time – 10min; Cook Time – 20 min
Ingredients for 6 burritos:
1 can Bush's Cocina Latina Frijoles Negros Machacados (the pinto beans one is great too).
6 Tortillas
Salsa
Mexican Cheese
Jalapenos, diced (optional)
Sour Cream or Plain Greek Yogurt
Fresh tomatoes
Fresh avocados
How to make black bean burritos:
Preheat oven to 400 degrees. Place a few tablespoons of the salsa in the bottom of a large baking dish and move it around until the bottom is lightly covered (to help prevent the tortillas from sticking). Open the can of black beans and spoon 2-3 heaping tablespoons into the center of a tortilla. Top with some fresh jalapenos if you like and add a tablespoon of salsa on top.
Wrap up the tortilla by folding over one long side, then the bottom, then the other side and then the top. Place it seam side down in the baking dish on top of the salsa. Repeat for the remaining tortillas.
Top with some additional salsa and some cheese (however much you like). Bake in the oven for about 20 minutes until hot and cheese is bubbly.
Place on plate and top with fresh tomatoes, fresh avocado and sour cream (or whatever parts you like).
Ta Da!! How's that for great dorm room food!
Well done! I'm very impressed!! – Denise