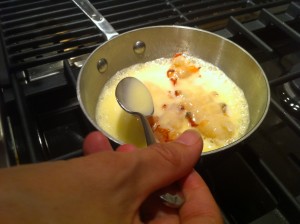 The small lobster tails at my local grocery store were on super sale so I could not help but get a couple. Seems like such a luxury item when you are not in New England, but at $4, I could not resist! I decided to poach them in butter like they do in restaurants because it really is good.
So, the next time you get a good deal on lobster, try this delicious butter poached lobster tail recipe.
Level of Difficulty: Moderate Time Required: Prep Time – 10 min; Cook Time – 7 min
Ingredients:
2 uncooked lobster tails, removed from shell
1 stick of butter, cut into cubes
2 T water
salt and pepper
Preparing Butter Poached Lobster Tail:
I had two small lobster tails and poaching them in one stick of butter was enough. You'll need enough liquid that the tails are submersed in the butter (or beurre monté as it is called in fancy French cooking circles).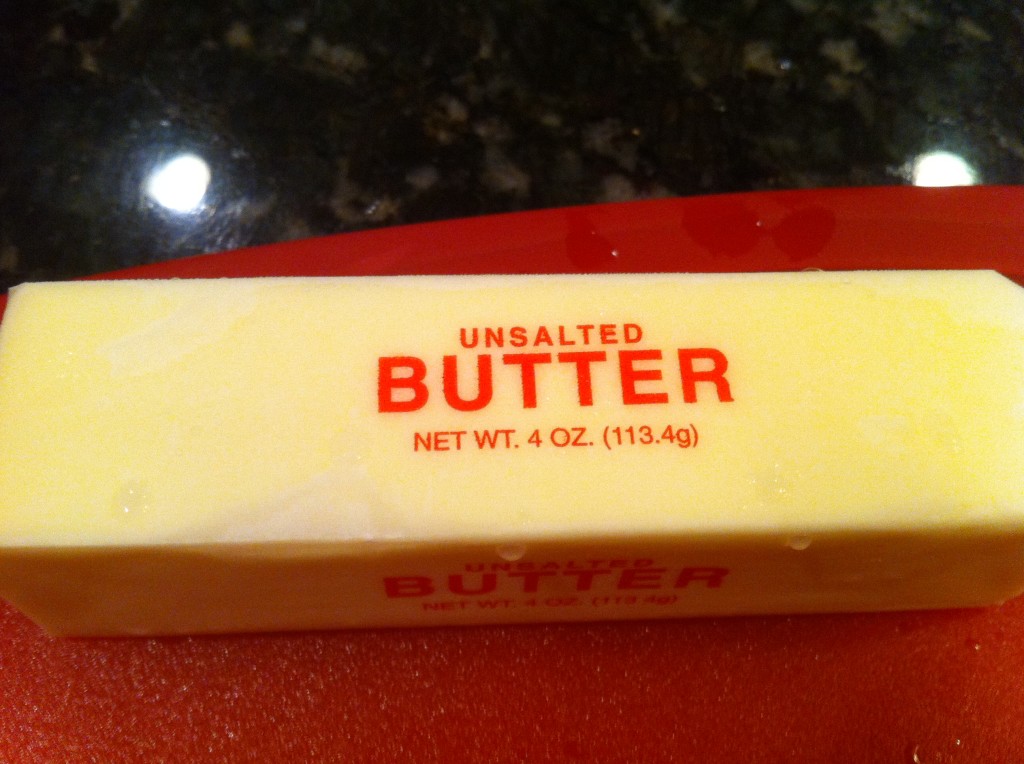 Here are my two small uncooked lobster tails. You'll want to remove them from their shells and cut them partially down the center to clean out the vein.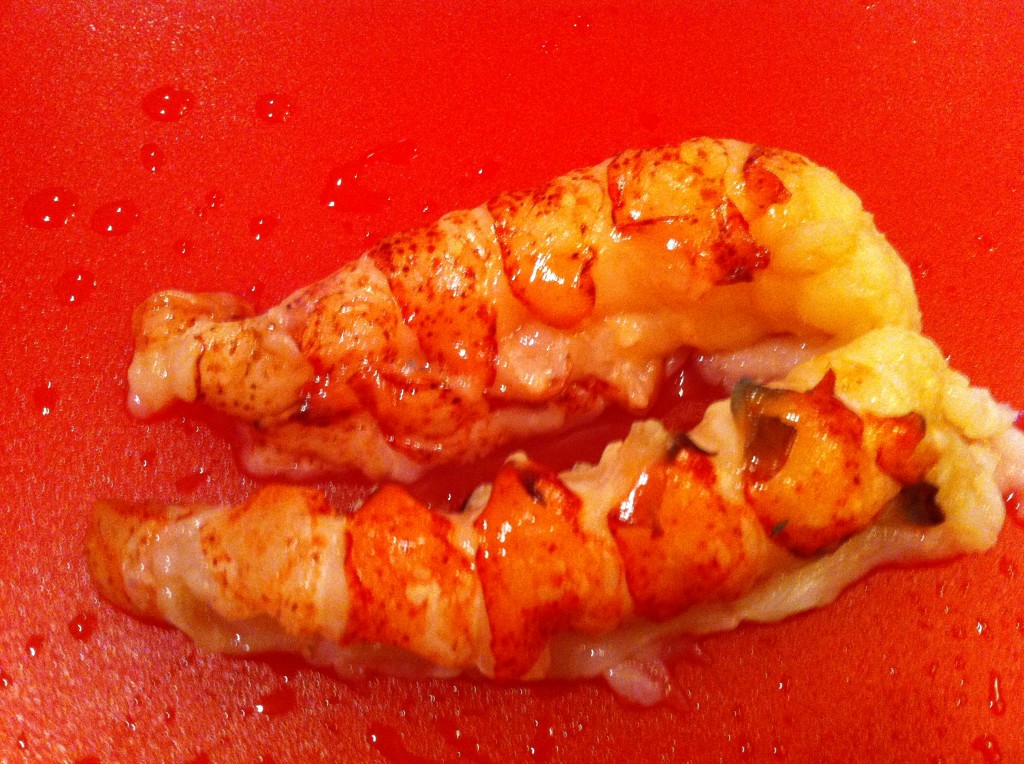 Off to make the beurre monté. Place 2T of water in a sauce pan over medium high heat to bring to a boil. Then, with a whisk, add one small cube of butter at a time while constantly whisking. Once it is melted, add another cube of butter until you've slowly incorporated the entire stick. Don't stop whisking. This will emulsify the butter so that it does not separate like normal melted butter does between its fats and solids. Don't let the butter boil as it will break apart.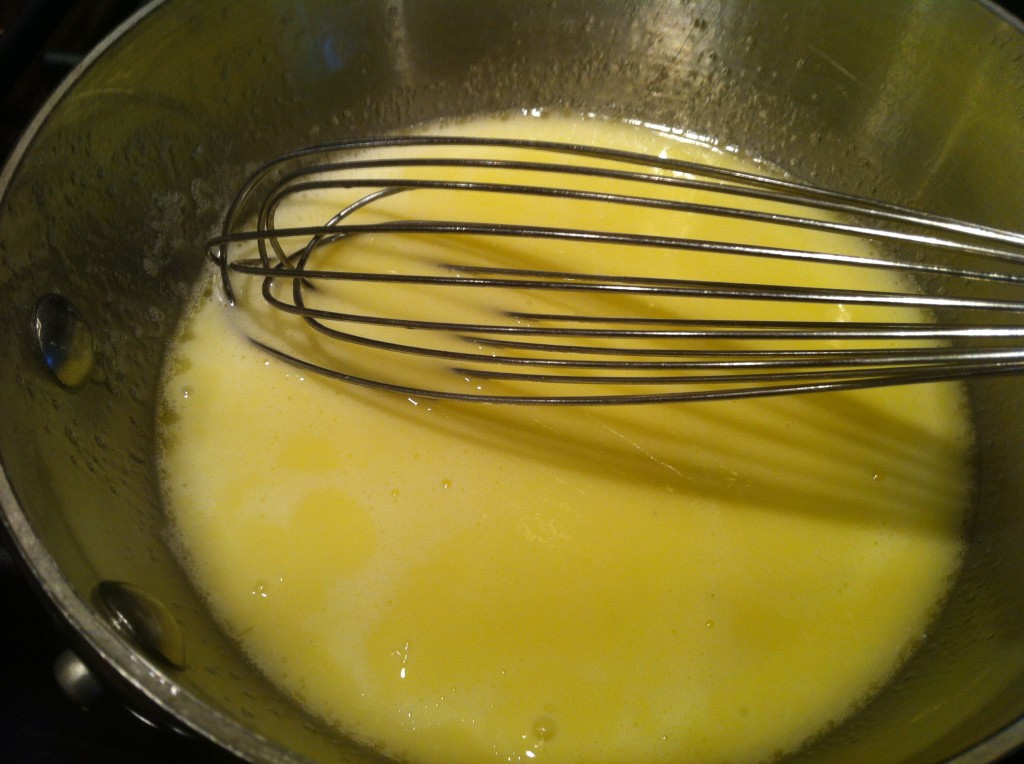 Once the butter is all melted, add the lobster tails.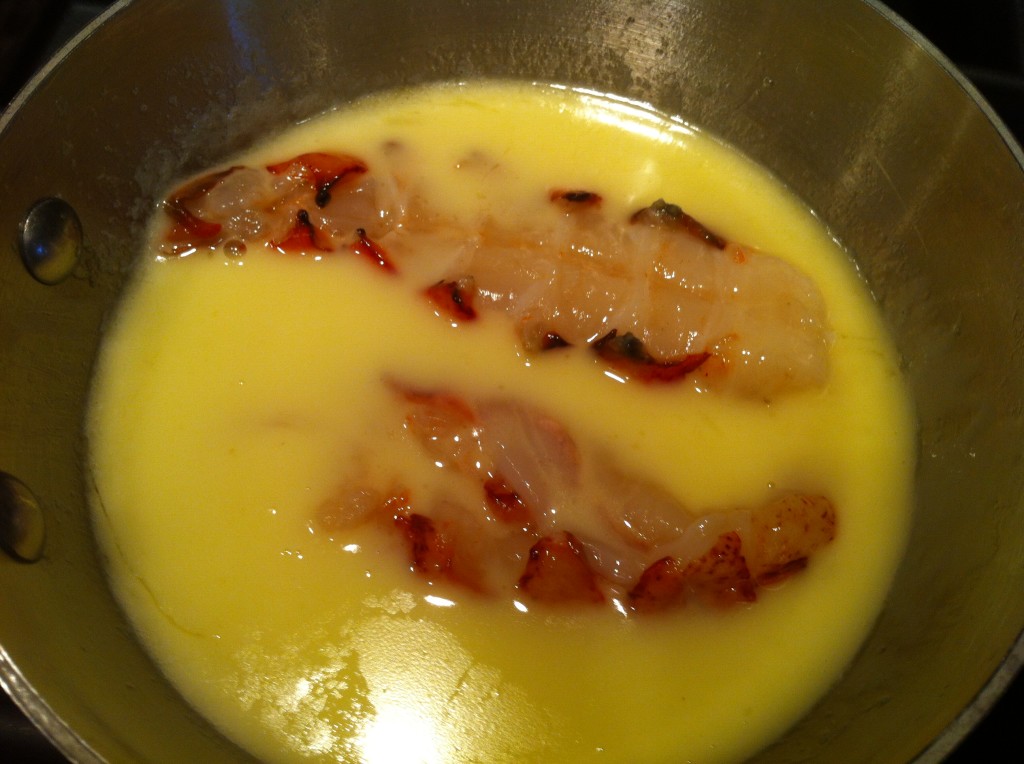 Using a spoon, keep the beurre monté over the lobster tails. You'll do this until the tails are cooked through which will only take about 7 minutes.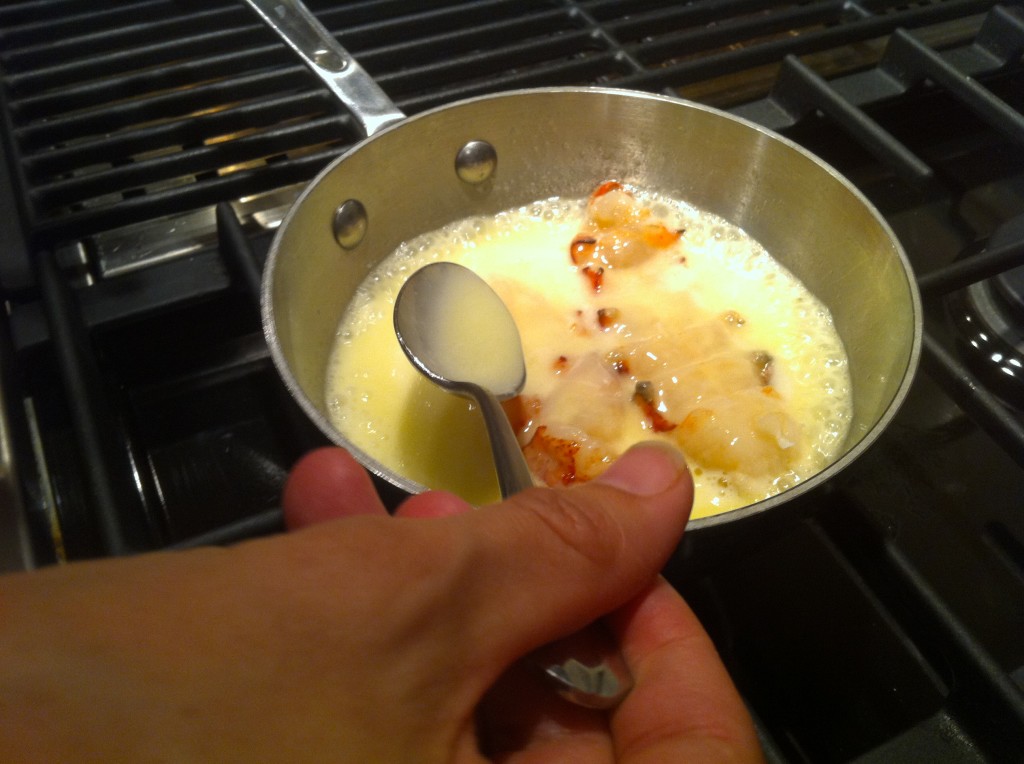 That's it! Sprinkle with a bit of salt and fresh cracked black pepper and enjoy.
Important Tips:
Add the butter slowly, keep whisking and don't let it boil. Lastly, don't overcook the lobster.
It's not a complete waste of butter as you can reuse it. Just place the leftovers in an airtight container and keep in the fridge. You can reuse it for another lobster tail or to sauté something like shrimp scampi.