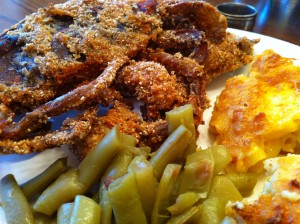 My grandma was from Louisiana and that is where she learned to cook all the good Southern delights. She then passed down many recipes to my mother who, in turn, passed them along to me. However, I'm 41 years old and I've never had fried soft shell crabs at home. Now, rest assured, anytime I'm near the coast and soft shell crabs are in season, I'll jump right on them!! I adore that little critter but have never made them myself.
Well, while on a "girls vacation" recently, my mother kept my baby girl. When I came and picked her up, I stayed the night and my mom cooked these delicious soft shell crabs. She had just been to the coast of NC near Wilmington where she picked these up at the Seaview Crab Company. They sold their seafood in vacuum sealed bags which could be easily frozen. She bought some and saved them for my arrival knowing how much I love them. Isn't that sweet?!?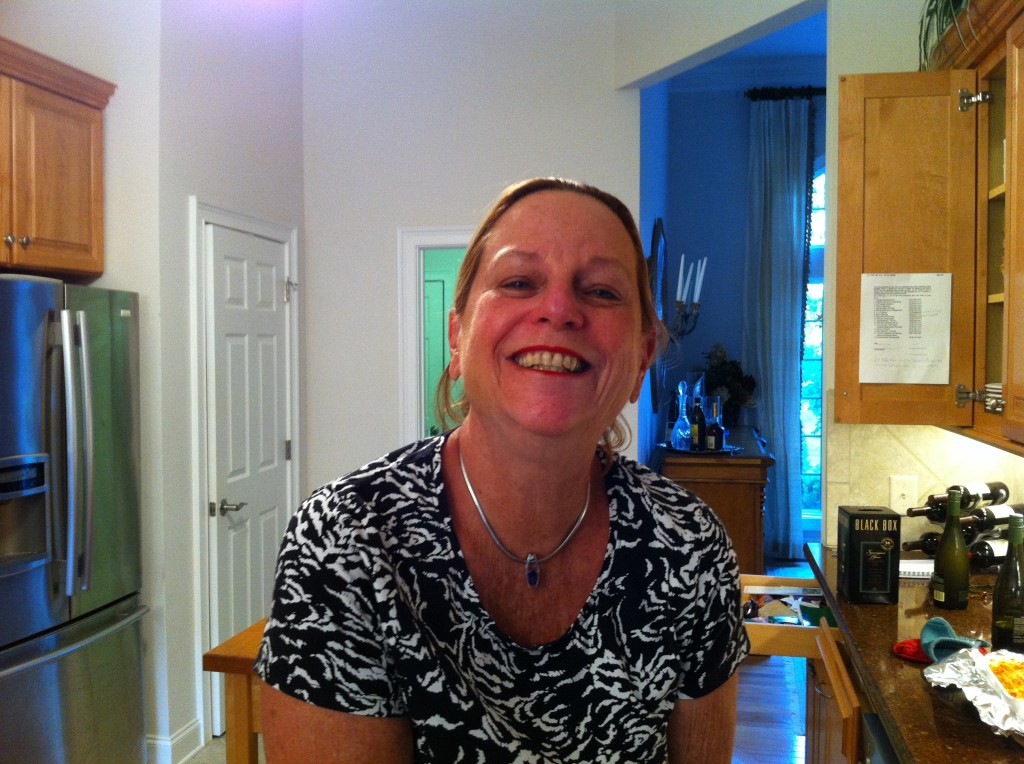 She then walked me through how Grandma made them and boy, were they delicious! So, if you are near the Low Country and have a good spot to get fresh and reliable soft shell crabs when in season (which is late May to early Fall), try making them yourself. A couple of our favorite places to purchase these little goodies are: The Bluffton Oyster Company in Bluffton, SC and Seaview Crab Company in Wilmington and Sprout Springs, NC.
What are soft shell crabs?
Soft shell crabs are blue crabs that have molted. Most crustaceans shed their outer shell and grow new ones as they grow as it does not grow with them. For blue crabs, that happens during the Summer months (late May to September). Crabs are generally harvested and watched until they shed their shell. They are then picked and sent off for someone to enjoy. They must be eaten in a relatively short time from the time they shed their outer shell as the one growing underneath will harden relatively quickly.
How do you prepare soft shell crabs?
The ones my mom bought were already prepared and ready for us to cook however we wanted. They are generally fried or sautéed.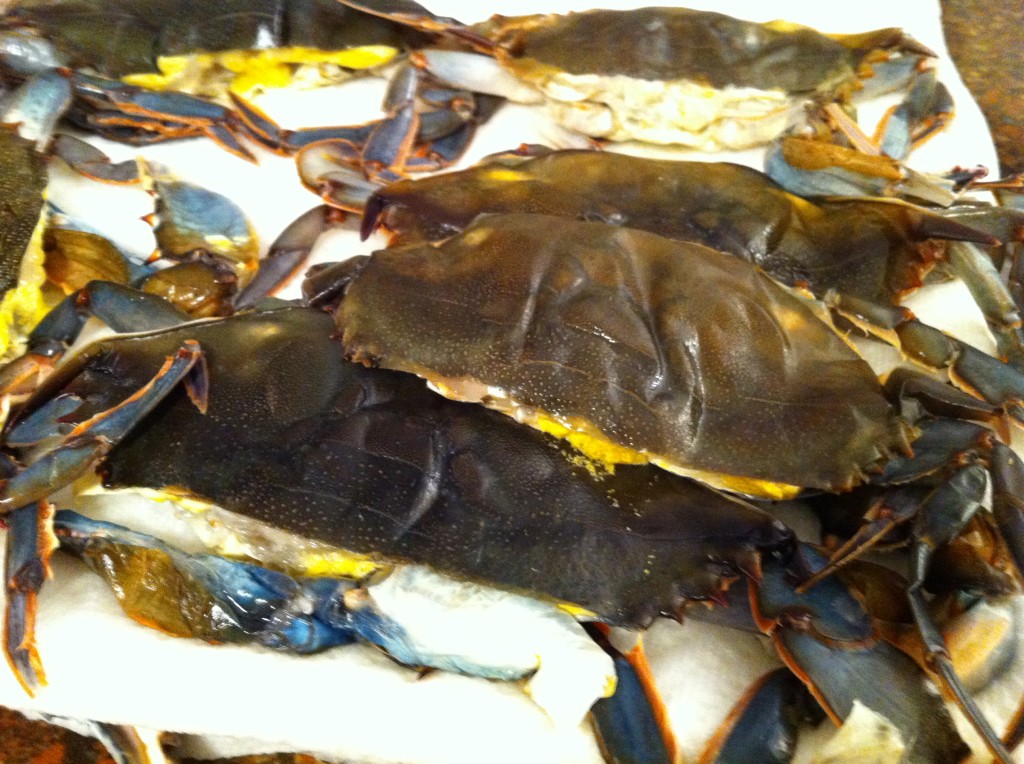 If yours are not prepared, then you'll need to cut away its 'face', remove the gills from underneath the top shell (they are spongy and gray in color) and remove the 'apron'. I'm not sure why they call it the 'apron' because that's not what it is, but I'll leave it there because this is a family friendly website.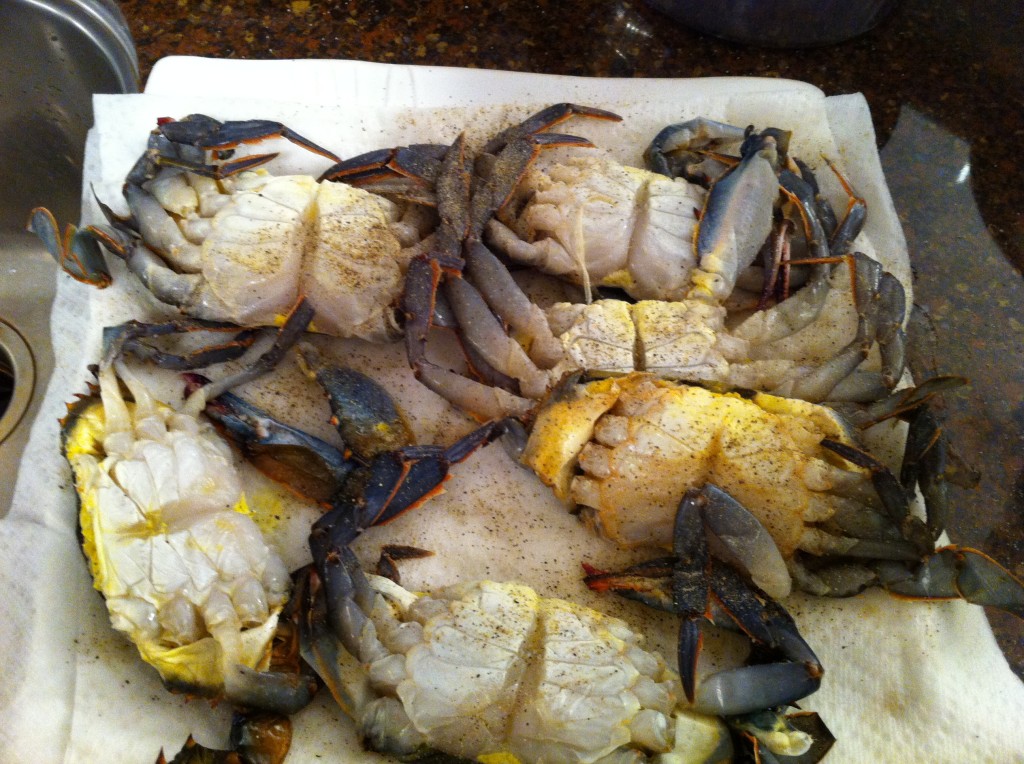 For the eyes/face and the apron you'll want a good pair of kitchen shears. Unless you catch your crab yourself, they are probably already prepared for you and you won't have to do this step.
Ingredients for 4 people:
8 medium sized soft shell crabs
¾ cup corn meal
¾ cup grits (not instant)
1 T garlic powder
1T paprika
1T Old Bay Seasoning
1T cayenne
Salt and pepper
3 eggs
2 cups flour
Enough oil to fill your frying vessel about 3 inches deep (my mom uses shortening)
How to make fried soft shell crabs:
Place oil in frying pan and heat over medium high heat until hot. While it is getting hot, place the flour on one plate, the eggs in a shallow bowl and the corn meal and grits on another plate. Add about ½ cup water to the eggs and mix until well incorporated. Mix the corn meal, grits, cayenne, Old Bay, garlic and paprika on the other plate. When the oil is just about hot, salt and pepper the crabs,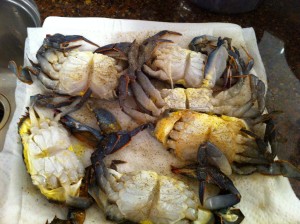 then dredge in flour,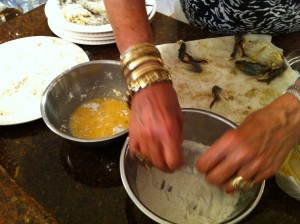 then egg wash,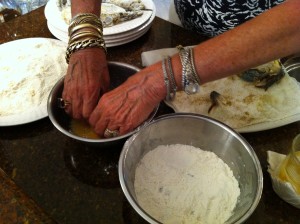 then corn meal mixture.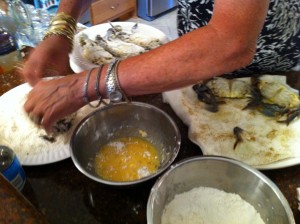 Repeat for all crabs. Only cook as many crabs as will comfortably fit in the pan. Don't overcrowd or your oil temperature will reduce and whatever you are frying will absorb too much oil.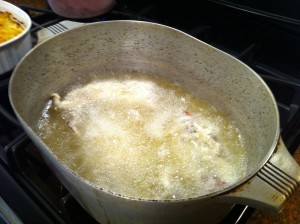 It will probably take about 3-4 minutes per side but this is really a sound thing. When you hear the sound of the frying change, they are time to flip. Listen for it. You'll hear it!
Set on a paper towel to drain and cook the others.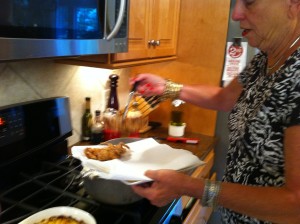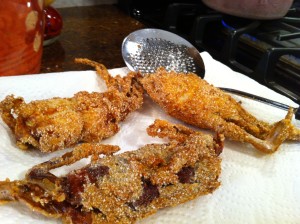 My mom served with macaroni and cheese, squash casserole and Southern style green beans.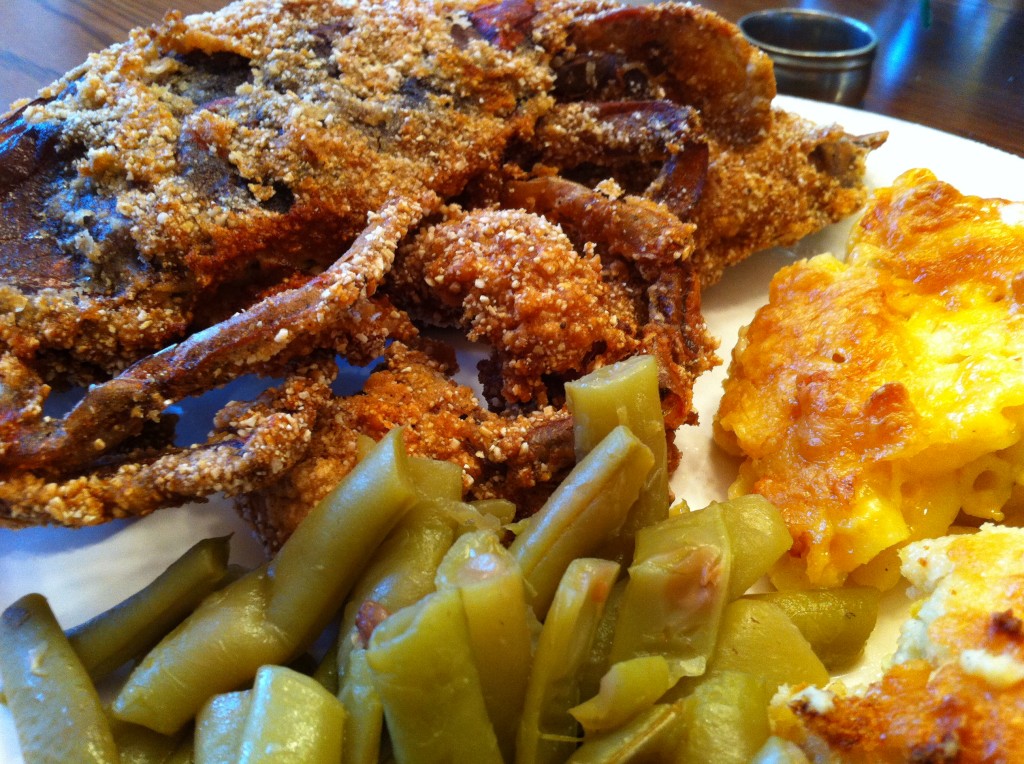 Clearly Melissa and I have no say in the content of each other's posts. I would never post anything about cutting off my food's face. The food I make, eat and write about comes faceless into my kitchen…always. I even buy shrimp that has the tail off. Why? Because I don't like taking appendages off of my food either. Ever since I posted about Spam's birthday she has been patiently waiting to get me back. Well played. Round 1 goes to Melissa. -Denise