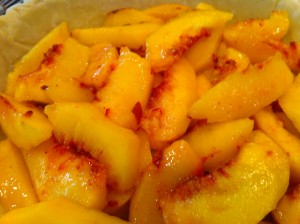 On a recent visit to North Carolina, my mom gave me a recipe for Peach Cream Pie she found in a magazine called Our State. The recipe was submitted by Sue Weddle and it sounded delicious so I thought I'd give it a try, especially since I was going to be picking up some awesome South Carolina peaches on my way home.
The recipe did not disappoint! Very delicious. I did add more nutmeg because I love it.
Level of Difficulty: Easy Time Required: Prep Time – 15min; Cook Time – 35-40 min; Chill time: 1+ hour
Ingredients:
2T Butter
Deep dish pie crust (or make your own if you want)
3 cups peaches, peeled and sliced
2/3 cup sugar
1/4 cup flour
1t nutmeg
1 cup cream
How to Make Peach Cream Pie:
Peal and slice the peaches. Here is a fun video on how to take the pit out of a peach. Preheat the oven to 425 degrees. Cut butter into small pieces and place on the bottom of the pie crust.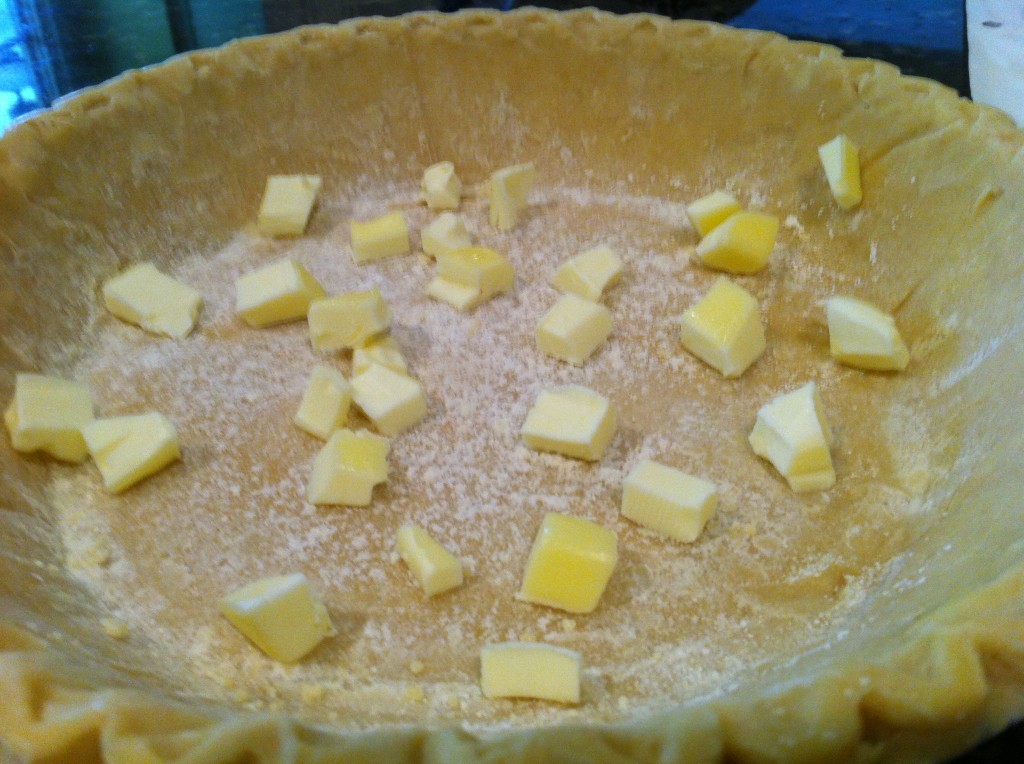 Cover with peaches.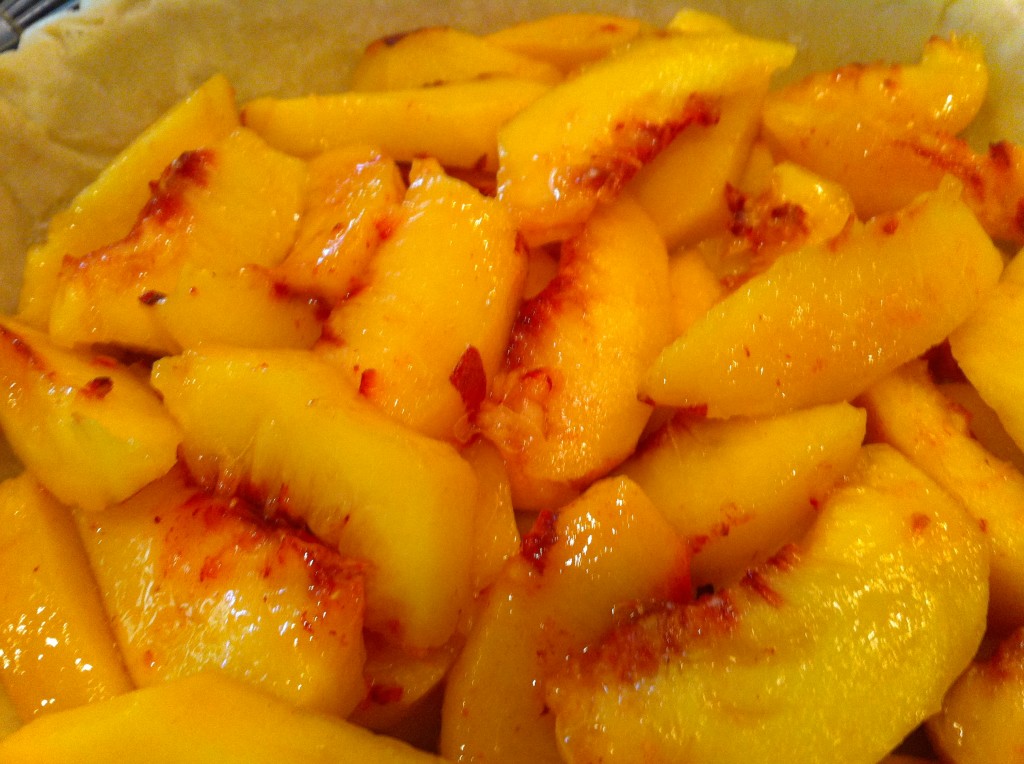 Combine sugar, flour, and nutmeg.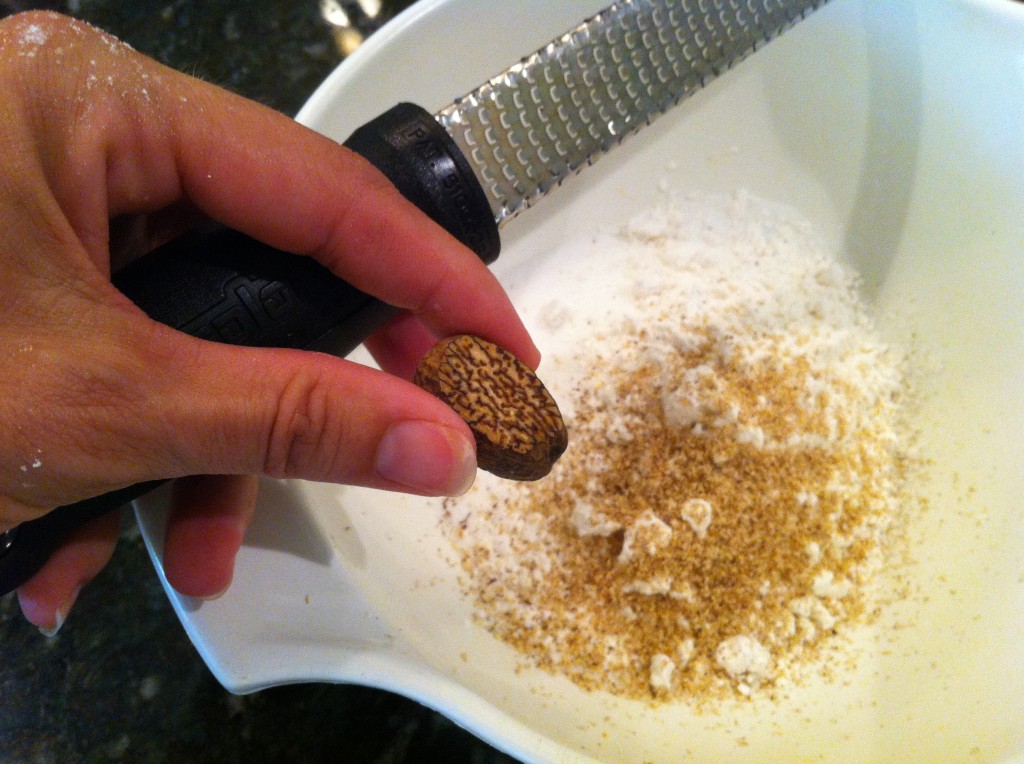 Stir in cream. Pour over peaches.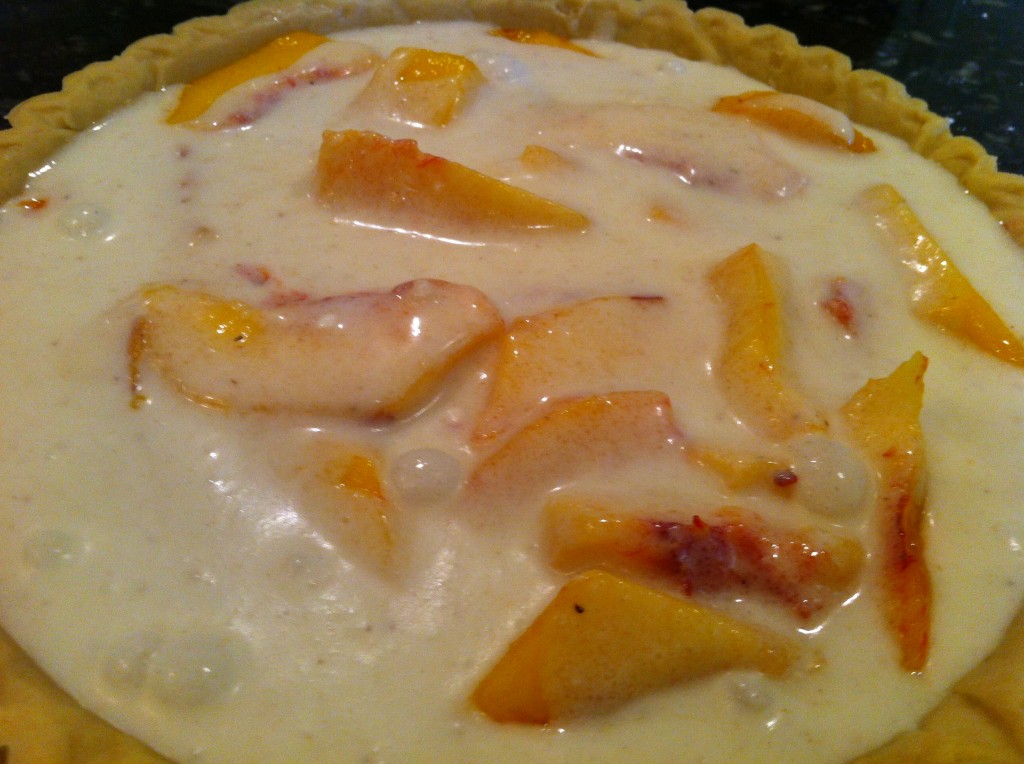 Bake 35-40 minutes and chill before serving.