Raspberries were on sale the other day and I decided to buy some for a little dessert treat for the family. As Denise and I have mentioned many times, neither of us really likes to 'bake' but I'm fine to throw a few ingredients together and call it dessert. We also don't need dessert in my family, so if I'm going to provide it, I try to make it not so fattening.
Level of Difficulty: Easy
Time Required: Cook Time – 15 mins; Cool time – 5 mins; Assemble time – 5 mins
Ingredients:
1 pint of raspberries
1/4 cup of sugar
1T lemon juice
4 prepared shortcakes (usually near the strawberries)
About 2 cups  Vanilla Bean Greek Yogurt
Special Equipment and Other Items Needed:
How to make a raspberry sauce and shortcake dessert:
Place 1/2 the raspberries, the sugar and the lemon juice in a small sauce pan over medium heat. Let cook, stirring frequently, for about 15 minutes or until the desired consistency. I like my raspberries to be completely broken down.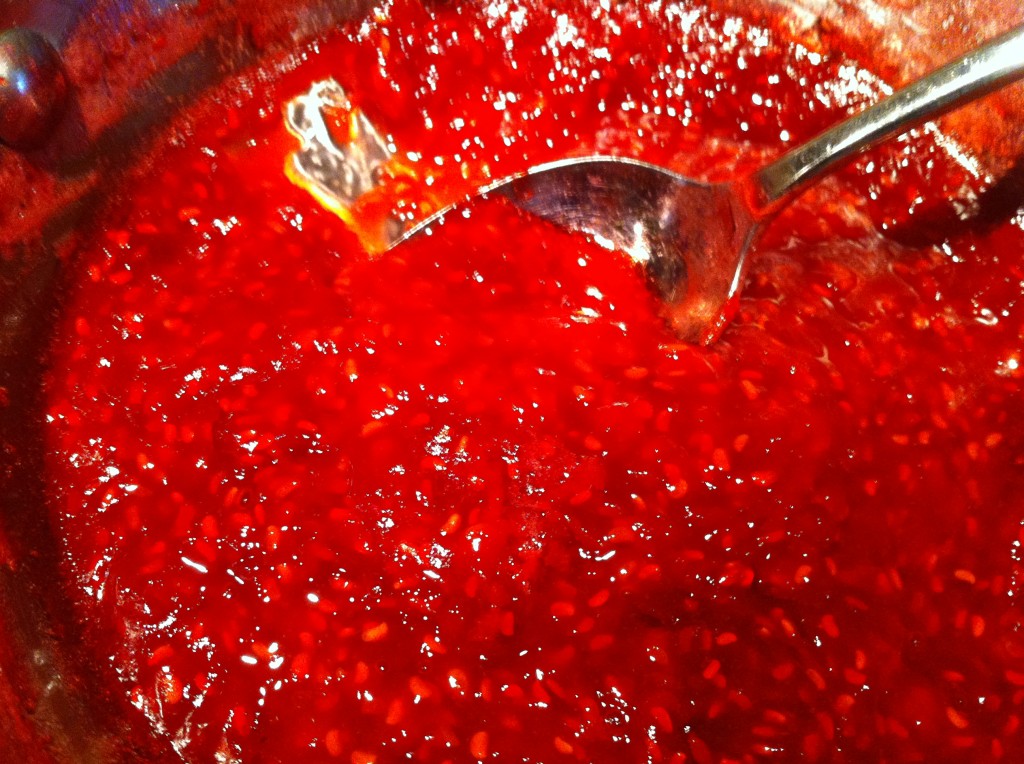 Set aside. Set out 4 plates and place about 1/4 cup of the Greek yogurt  in the middle and spread it out a bit with the back of a spoon. Repeat for the remaining plates. Place a shortcake on top of each dollop of yogurt.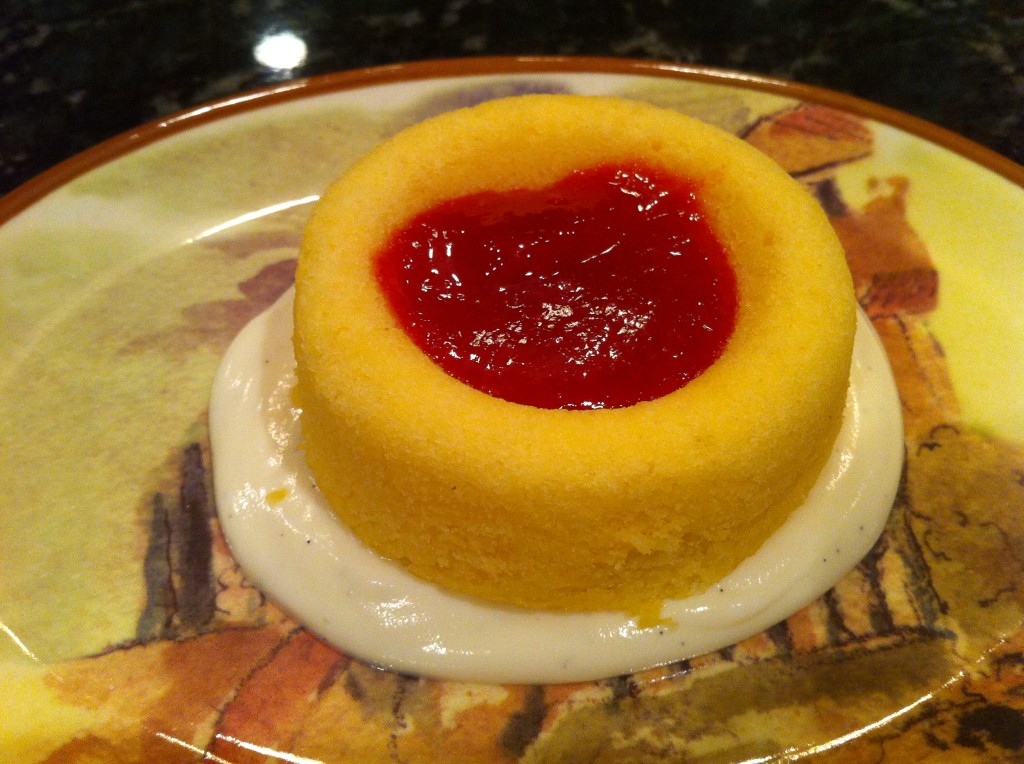 The raspberry sauce should be cooled a bit by now. Spoon the raspberry sauce into the strainer and place over a bowl. Use a spoon to stir and push the raspberry sauce without the seeds and remaining pulp through the strainer and into your bowl until no more will come out. Scrape the bottom of the strainer for the remaining sauce.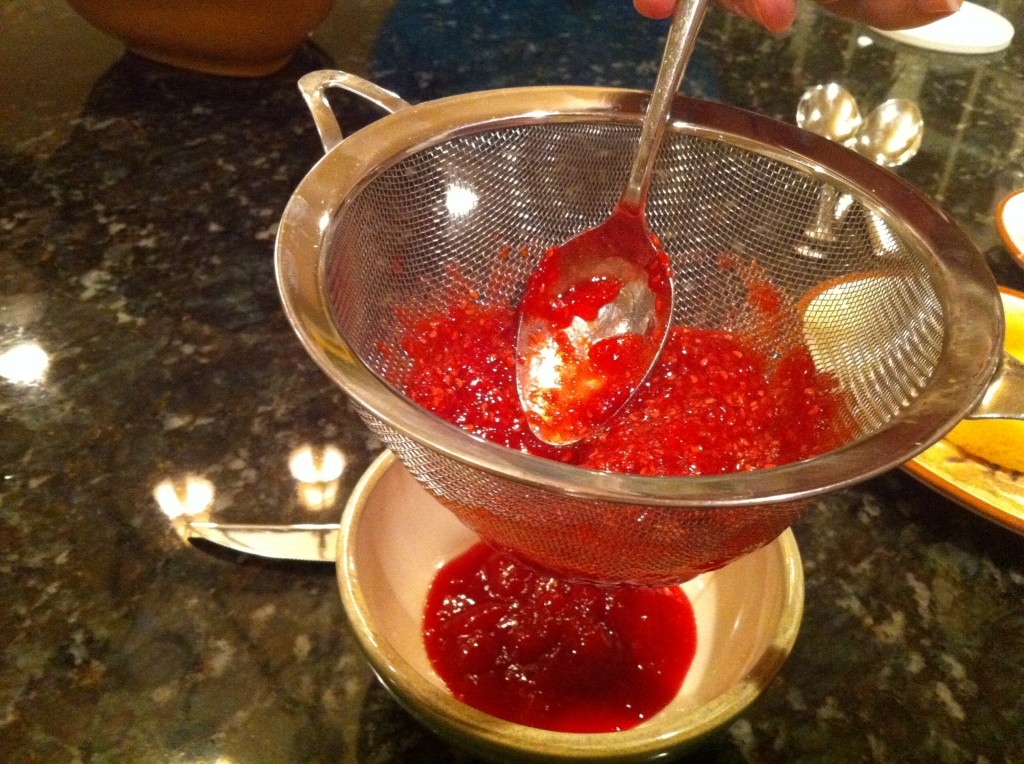 Spread the sauce equally amongst the shortcakes, reserving some for decoration if you wish. My daughter had a blast with that part!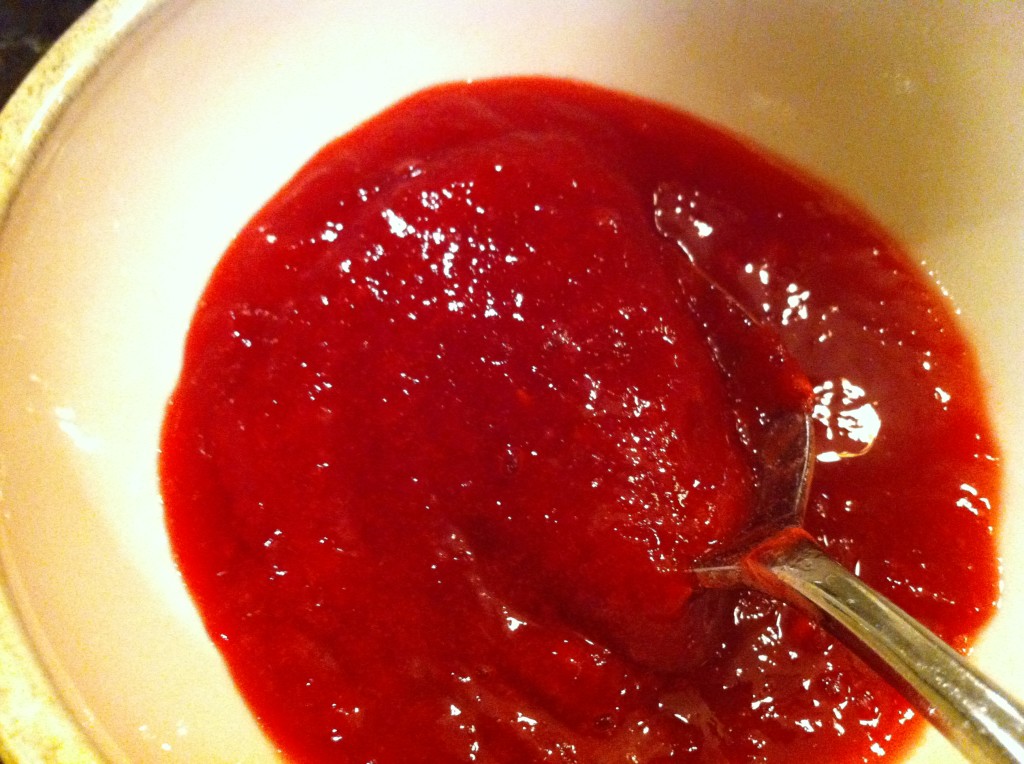 Top with some more yogurt, some of the remaining fresh raspberries and any remaining raspberry sauce. Let sit for a couple of minutes to have some of the juices absorb into the cake and enjoy.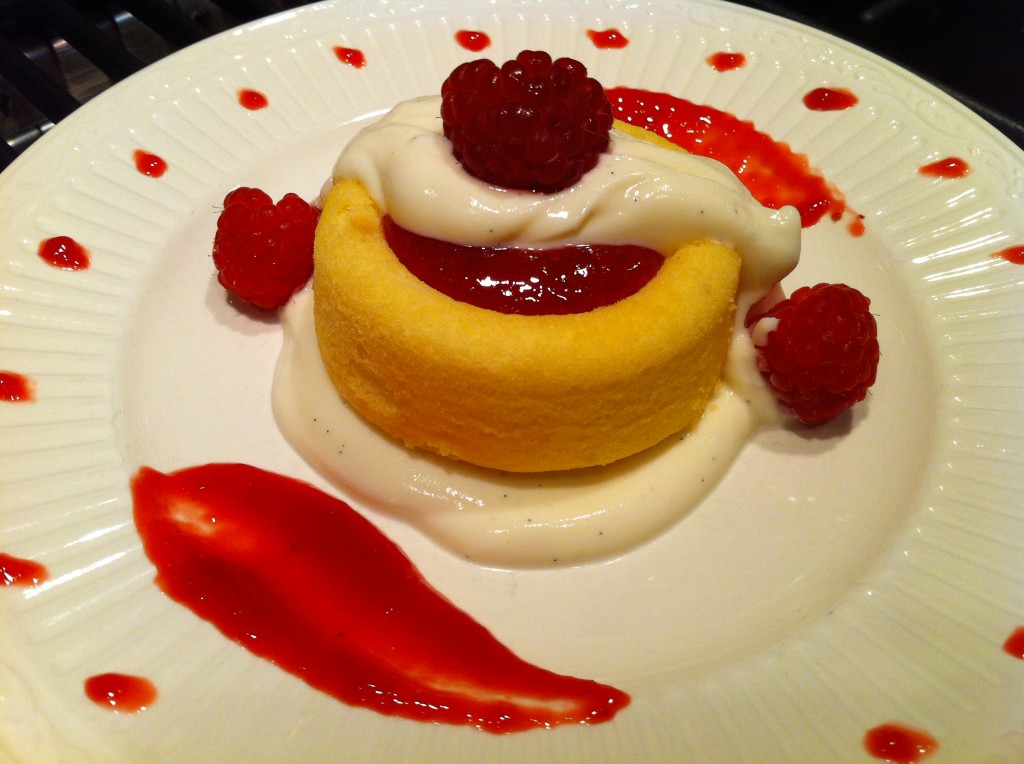 Variations:
You could do this with most any berry fruit but it will alter the cooking time as raspberries and blueberries break down a lot faster than some other berries.