I ran across a recipe in Gourmet magazine a long time ago for a pudding cake. It said the recipe was an 'every day quick kitchen' recipe. Since I'm not a big dessert maker, I liked the idea of quick so I gave it a try. It called for blueberries but I've altered it to be with blackberries because my family loves them!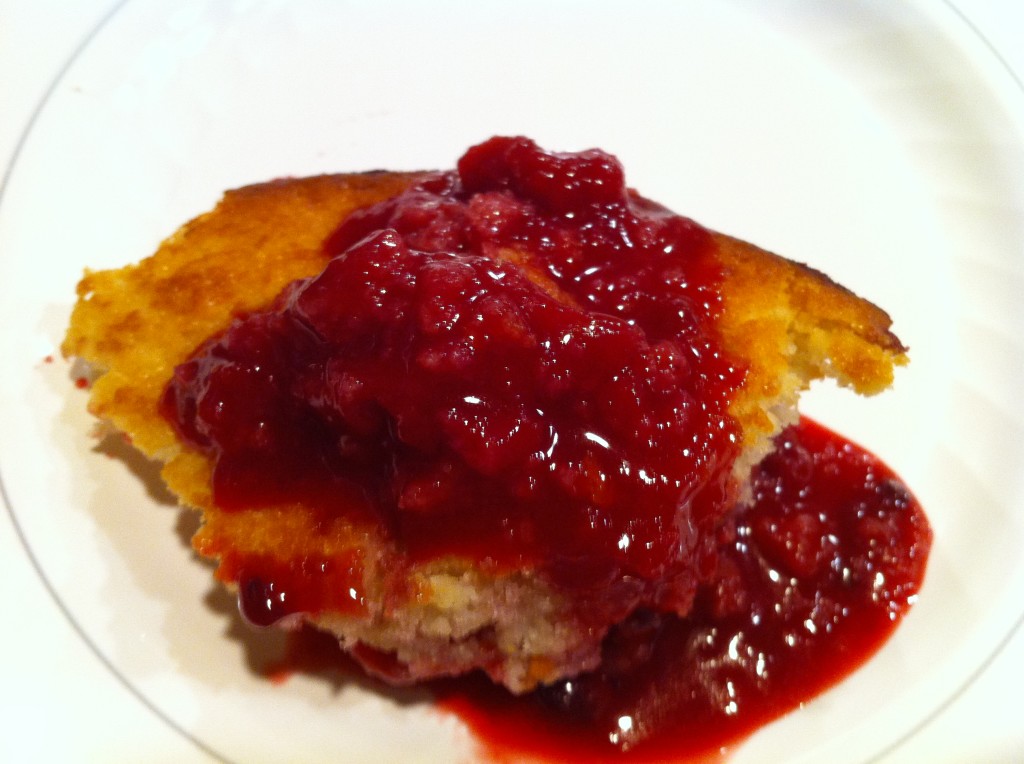 Level of Difficulty: Easy
Time Required: Prep Time – 20min; Cook Time – 30 min
Ingredients:
Berries:
1/3 cup sugar
1/4 cup water
1 T fresh lemon juice
1 t cornstarch
12 oz blackberries
Cake:
1/2 cup sugar
1 cup all-purpose flour
1 3/4 t baking powder
1 t salt
1 large egg
1/2 cup milk
1 stick unsalted butter, melted and cooled slightly (so you don't scramble your egg!)
1 t vanilla extract
Special Equipment and Other Items Needed:
How to make blackberry pudding cake:
Preheat oven to 375 degrees. Butter a medium sized baking dish and set aside.
In a sauce pan, combine 1/3 cup sugar, water, lemon juice and cornstarch. Add the berries and bring to a simmer, stirring occasionally. Simmer for about 5 more minutes and remove from heat.
In a medium bowl, combine the cake dry ingredients and whisk together. In a large separate bowl, combine the cake wet ingredients and whisk together. Add the dry ingredients and whisk together until blended.
Pour batter into baking dish and spread evenly. Pour blackberry mixture on top. Some of them will sink. This will look weird and hard to believe the cake will rise up through the berries but it will. Trust me!!
Place in oven on middle rack for about 30 minutes or until knife inserted into the middle comes out clean. It is best served with some vanilla ice cream if you have it but great on its own too. You can make this a day ahead of time too! Once it is cooled, cover tightly with foil and leave at room temperature.
This is what the completed cake will look like even though you dumped all the berries and juice on top of the batter.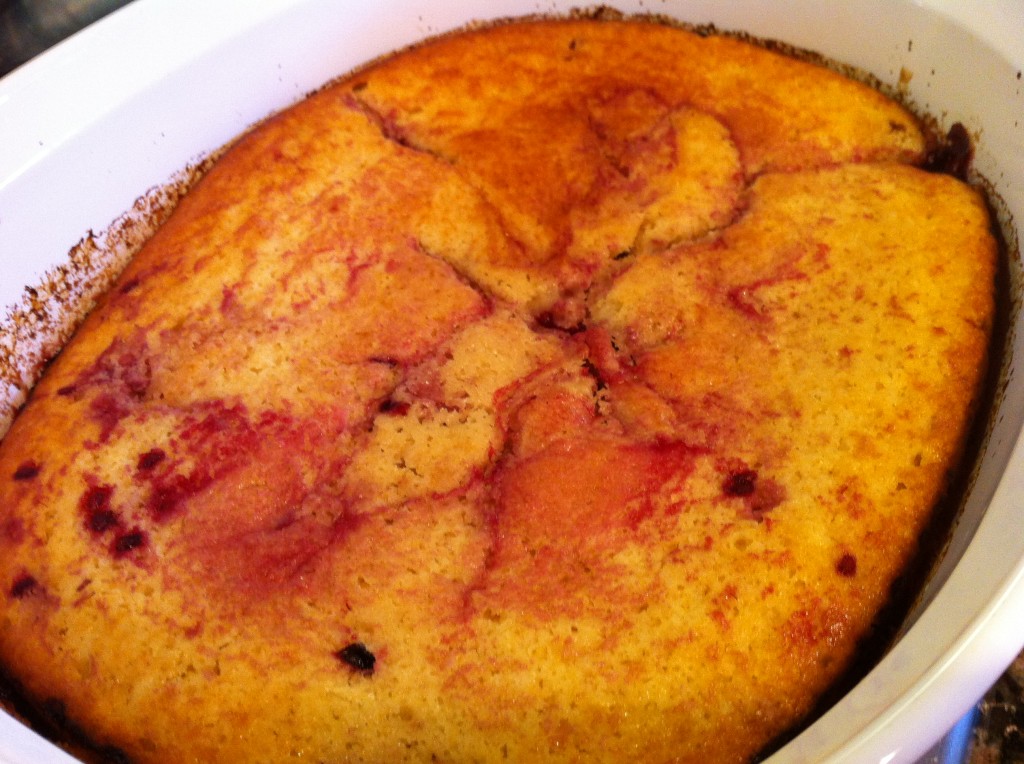 Variations:
Certainly works with blueberries and I bet it would be great with a mixture of berries too!