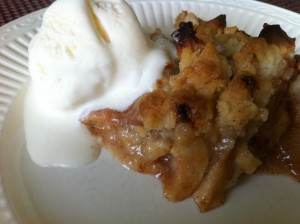 What is more American than Apple Pie!?  We love it in our house but I just don't like to bake. The thought of making my own pie crust and doing some kind of fancy lattice work gives me the 'heebie jeebies'.
This recipe was my husband's grandmothers. It is so, very good. I'm sure she made her own pie crust but the topping is a crumble and is delicious. Also makes it like you are not baking!!
Level of Difficulty: Moderate; Servings 6-8; Time 20min prep, 45min cook
Ingredients:
1 pie crust, deep dish
4-6 large, tart apples – peeled, cored and sliced thin (they really need to be firm and tart, a Red Delicious apple is just too mushy to bake with)
1/2 cup sugar
1t cinnamon
Topping:
1/2 cup sugar
3/4 cup flour
1/3 cup butter
Making Apple Pie:
Preheat oven to 375 degrees. Mix 1/2 cup sugar and 1t cinnamon in a large bowl. Add the sliced, peeled and cored apples and toss to coat. Add the apples to the pie crust helping them fit as snug as possible. Pour any remaining sugar and cinnamon on top.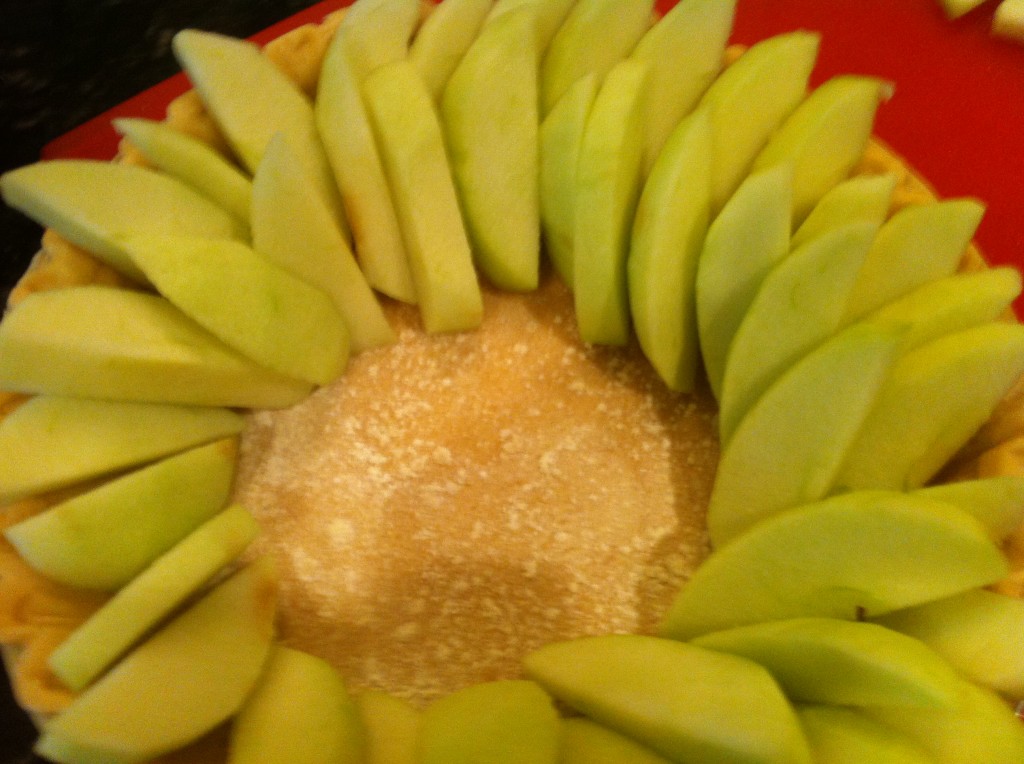 Make the crumble topping. In a food processor (or Cuisinart as Denise likes to call it), add the butter, flour and sugar.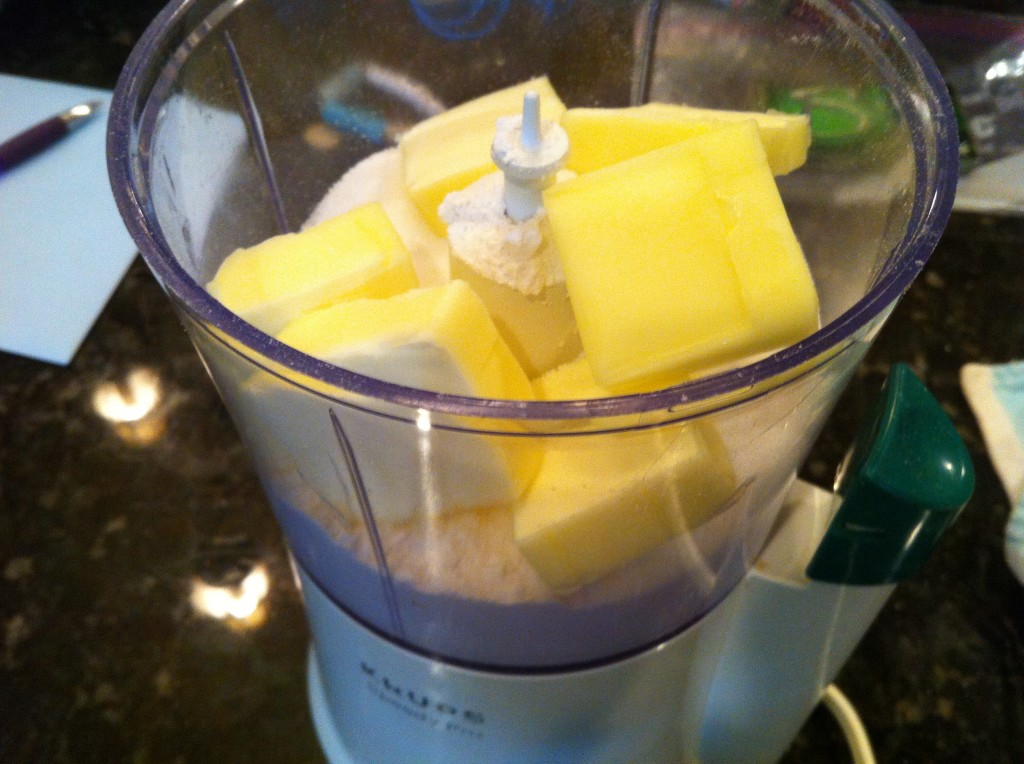 Pulse to blend until it starts to come together slightly in little chunks.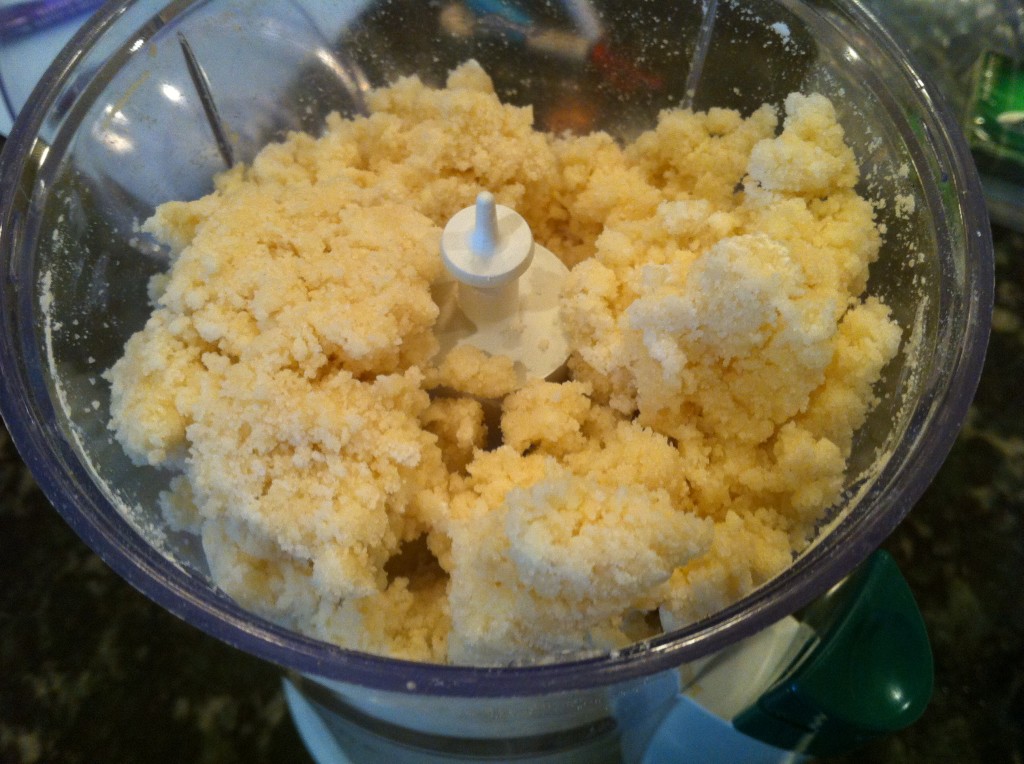 Top all over the apples with the crumble.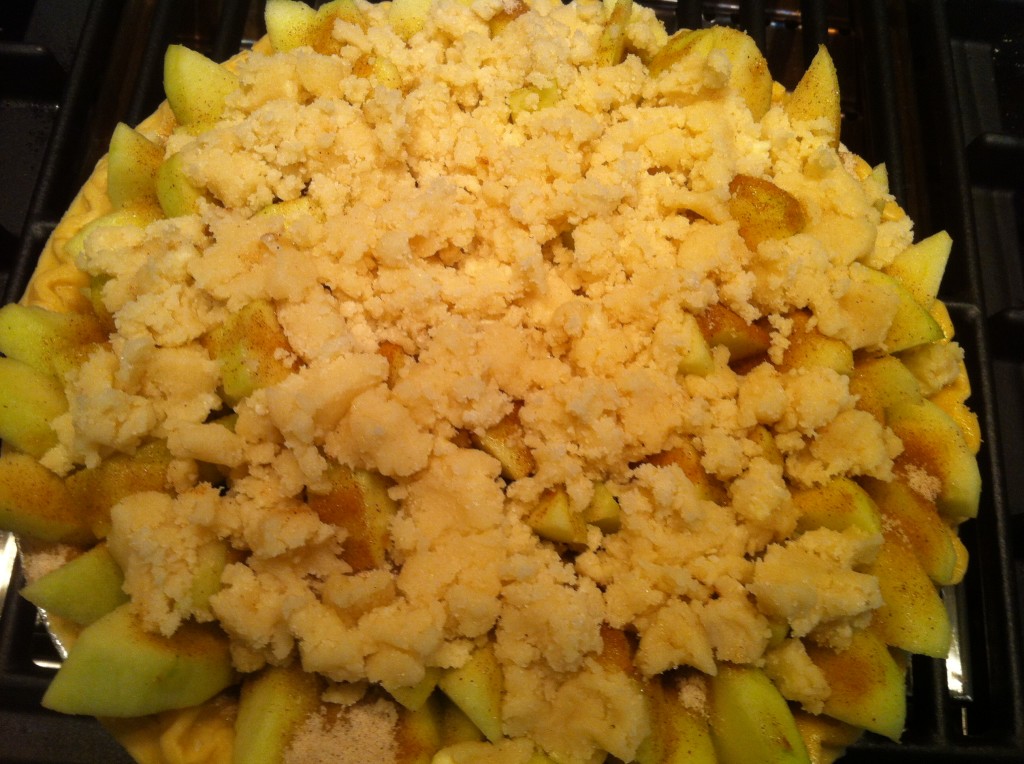 Bake at 375 degrees for 40-50 minutes.
Let cool slightly before serving and serve with some ice cream.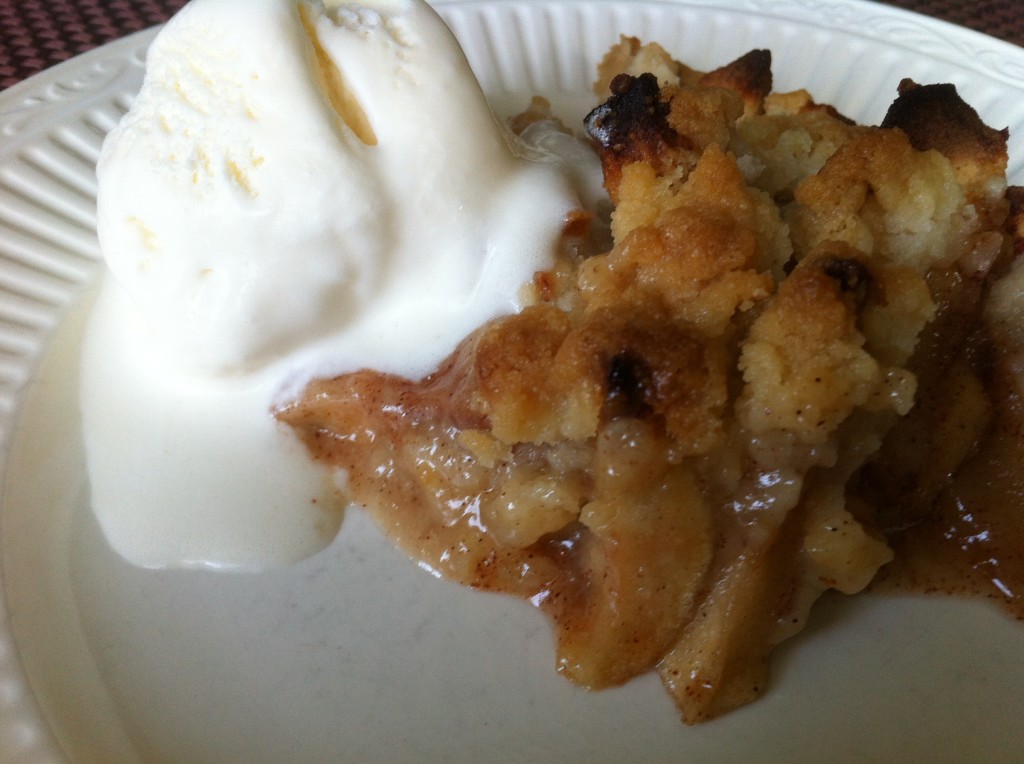 I think it tastes even better a day later!
I will definitely break out my CUISINART for this one! -Denise