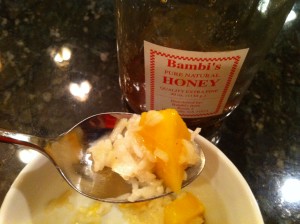 This simple dessert of coconut rice with mangoes is a bit different than your normal dessert. It's sweet and creamy and is a great way to end a meal with a lot of spice.
Check out our previous post on where we learned about this if you missed it on our experience with Asha Gomez.
Level of Difficulty: Easy Time Required: Prep Time – 5 min; Cook Time – 30 min
Ingredients:
1 cup basmati rice
2 cups water
2 cardamom pods, crushed (or ground cardamom if you can't find the pods)
2 whole star anise
salt
1/2 can coconut milk
1/4 cup sugar
2 cups mango, diced
honey
Preparing the coconut rice with mangoes:
In a medium pot, add rice, water, cardamom, star anise and salt. Bring to a boil. Reduce heat to a low simmer, cover and cook for 12 minutes. After 12 minutes, turn off burner, keep covered and let rice steam for 8 minutes.
Meanwhile, dice the mangoes. Pour coconut milk into a small pot over medium heat. Add the sugar and stir to incorporate.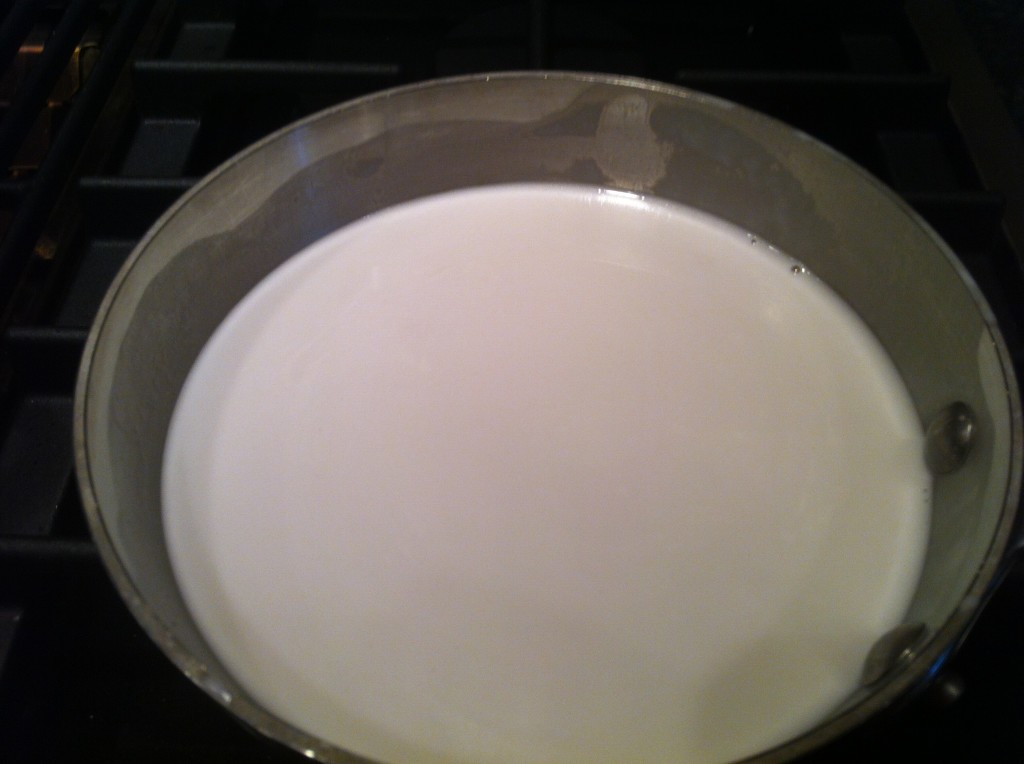 When the rice is done, fluff with a fork. Add to a plate, spoon over the coconut milk mixture. Top with mangoes and drizzle with honey.