As I was eating some of the leftover chicken tenders the other night that I was just a wee bit sick of eating, I remembered this little trick.
It's no big deal, just an idea, but something you've got to try. Trust me!!
The next time you have fried chicken or fried chicken tenders, drizzle a bit of the vinegar hot sauce (you know, the one that comes with peppers in the bottle that you usually put on turnip greens) and then drizzle a bit of honey.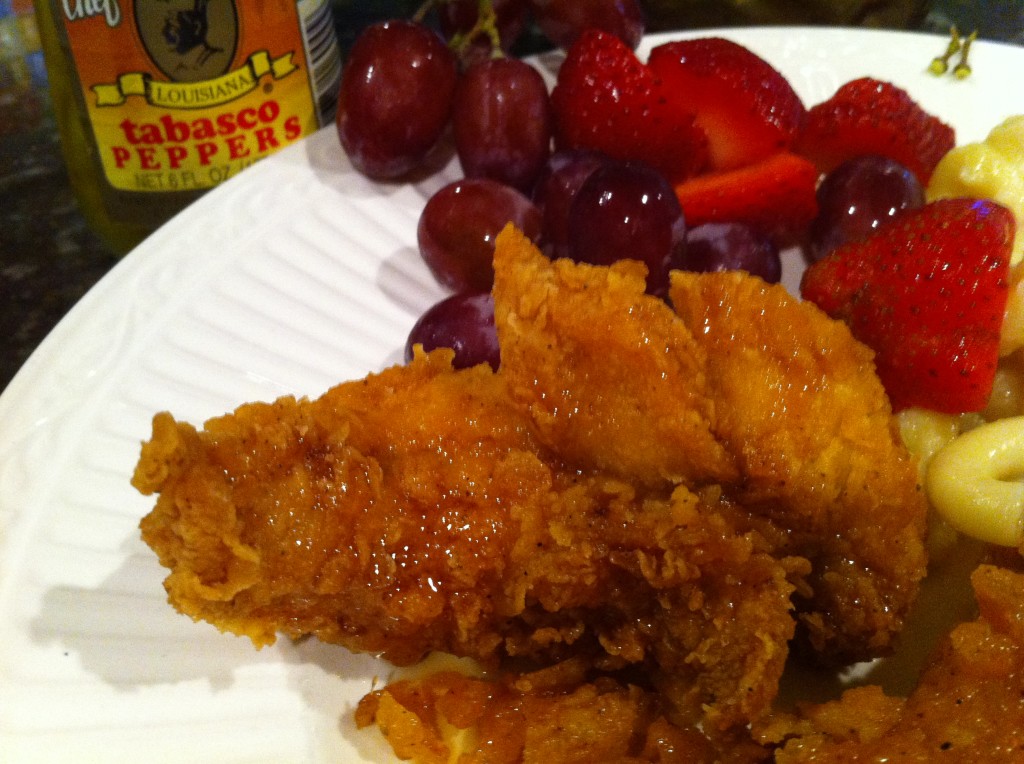 Take a bite. Enjoy the awesome flavor explosion that happens in your mouth. So very, very, very good!!