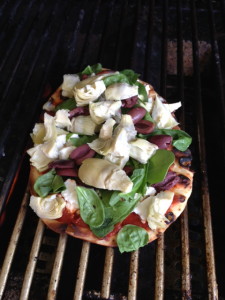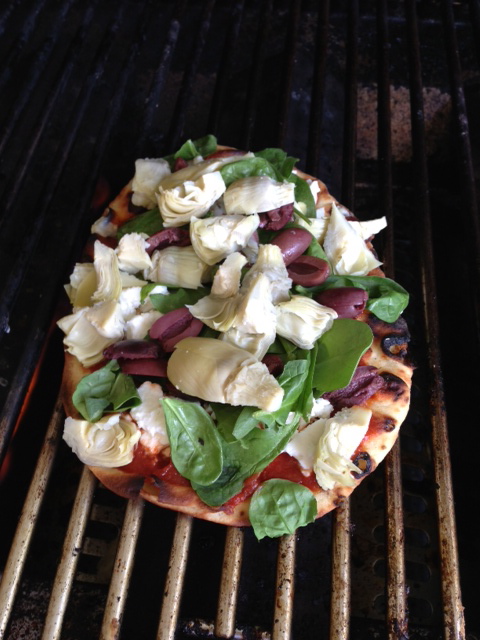 A few months ago, I did a post on homemade grilled pizza. Well, for anyone looking for a delicious shortcut, I just found it!! Grilled Naan Pizzas!!! I found the Naan at Costco, but I have seen it in my local grocery store as well. From start to finish, everything was done in less than 20 minutes! It really could not be easier…or more delicious!
Level of Difficulty: Easy
Time Required: Prep Time – 5 min; Cook Time – 10-15 min.
Ingredients:
1 Piece of Naan per person
1/4 c. olive oil
For Pepperoni Pizza
1/4 c. pizza sauce
1/2 c. shredded mozzarella
pepperoni slices
For Vegetarian Pizza
1/4 c. pizza sauce
1/2 c. feta cheese
fresh baby spinach leaves
baby artichoke hearts, quartered
kalamata olives
Special Equipment and Other Items Needed:
Grill
Preparing Grilled Naan Pizzas:
Preheat the grill to medium. Brush each piece of naan with olive oil. Grill for 2 minutes per side. Remove from grill. Add toppings of your choice to your naan. Return to grill. Cook for 5-10 minutes, or until cheese is melted and is hot. Slice and enjoy!

Variations:
Put any toppings you want on your pizza! You can't mess it up!