When my mom came to visit me recently, she had stopped by a local market in NC and picked up some delicious tomatoes (both green and red), some hot boiled peanuts and some white sweet potatoes! What?!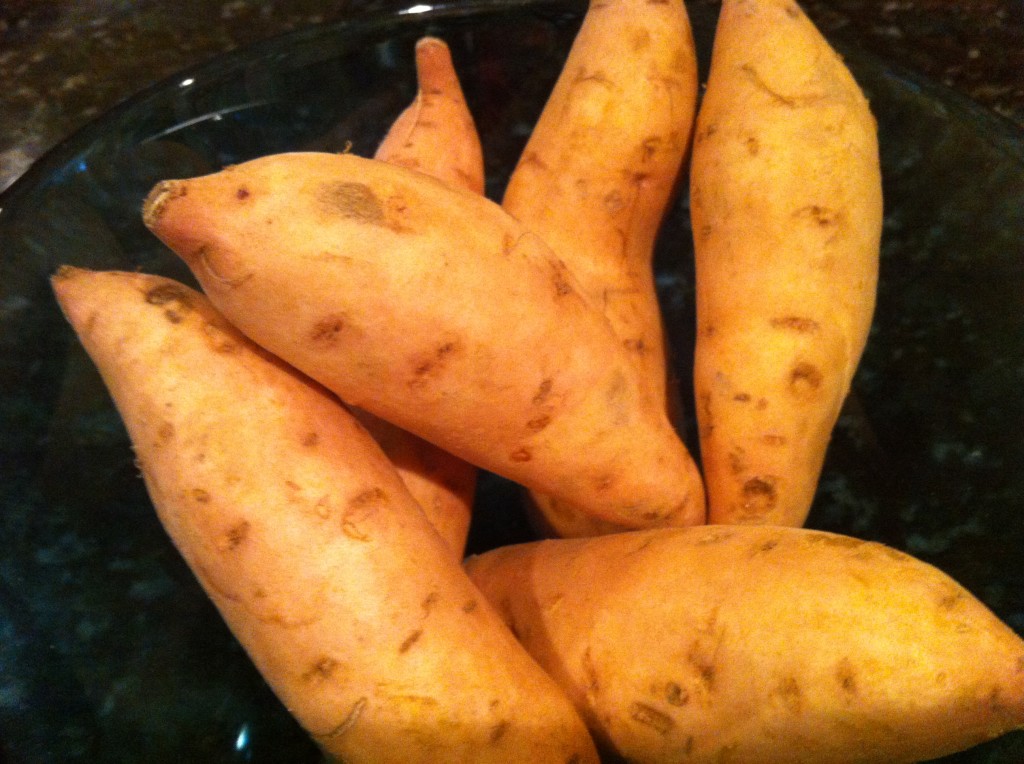 What is a white sweet potato? I had never heard of such a thing so I 'googled' it. Really just like what we think of as a sweet potato, just white. Most of the things I read said the white ones would be sweeter and obviously lacked the beta carotene the orange ones have. In fact, I read that an orange sweet potato really is just a yam and shouldn't be called a sweet potato at all.
Hmmm. All these years, I thought yams were those 'pickled' type of sweet potatoes you got in a can! Who knew???
Anyway, I roasted these with olive oil, salt and pepper like I do the orange ones, and they were good. Not as sweet as I was expecting based on what I had read. Good thing was that my daughter, who won't eat sweet potatoes, liked these because they were not orange.
I've got some left, I'm letting them ripen some and then will bake them this time and see if they are more sweet. If you find these at your local market, try them!!