I'm sure you've seen it all over facebook and Pinterest. Those pictures of an egg cooked in an avocado. I'm not sure where it started but I decided I wanted to try it! I love avocados and I love eggs so cooking an egg inside an avocado seems like a great idea!!
This is how mine turned out. Not bad for a first try.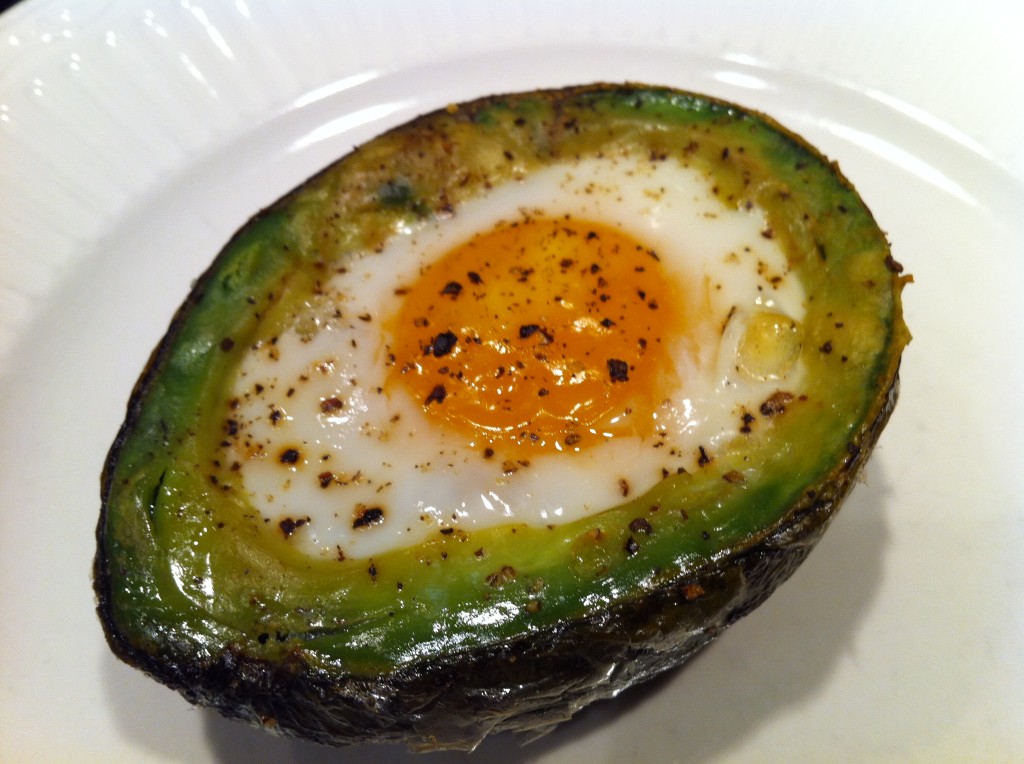 How to make an egg cooked in avocado
To make it, I just cut open an avocado and removed the pit (follow the link to see how if you are not sure because there is a BEST way to cut an avocado).
Then, using a spoon, I gently made the opening a little bit larger so an egg would fit. I just ate what I scooped out! No harm in a little snack. I then sliced a tiny spot on the bottom of the skin so the avocado would lie flat while it cooked.
I cracked the egg into a small bowl and gently poured it into the avocado opening, sprinkled with salt and pepper and put in a 400 degree oven for about 8-10 minutes so the yolk was still runny.
It was DELICIOUS!! I loved it and will definitely make this more and more often! It would have been fantastic spread all over a piece of whole grain toast. Yumm!!
The facebook pictures usually show up as this being able to burn belly fat. I am making no claims about that but if it is a perk of eating it, fantastic!!