We decided that for this week's version of "One Dish/Two Ways" we would be much more flexible in how we would go about preparing the meal. We did this mainly so neither one of us can break any rules (or be accused of breaking any rules).
Wow…flashback to high school…or was it just the last one dish-two ways competition.
Anyway…the concept for this week was very simple – Awesome Greek Food Recipes !
Here's what we came up with:
Denise's Delicious Greek Menu:
Melissa's Amazing Greek Menu:
Shrimp Saganaki – sautéed shrimp with ouzo, tomato, feta and parsley
Spinach Pie (variation of Spanakopita)
Kale salad with apple cider and honey vinaigrette – no recipe needed. It's just 2T honey, 1/4 cup apple cider vinegar and your taste of olive oil – I do a bit less than 1/4 cup
Arborio rice with shallots
Tzatziki (store bought!!)
[slideshow_deploy id='8098']
Now, as we go through this week of posts, keep in mind:
(1) Denise made the theme suggestion of Greek Week
(2) Greece is primarily a coastal and island nation in close proximity to Italy and Turkey with borders on the Mediterranean Sea, Ionian Sea and Aegean Sea.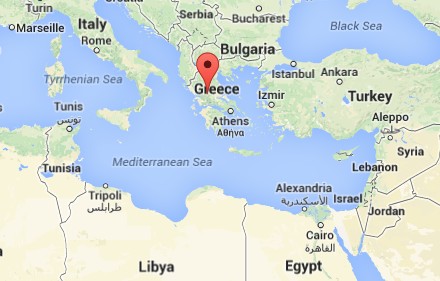 Beyond that, we hope you enjoy the carnage that is to come!!