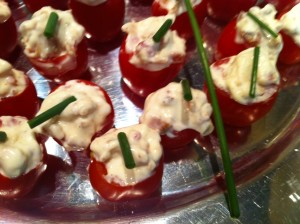 For Baconfest The Sequel, Denise asked me to do some items on the 'lighter' side just in case everything was uber bacon heavy. I opted for a traditional spinach salad with hot bacon vinaigrette and these little tomato bacon bites. I don't know what they should be called but I usually describe them as mini-BLT explosions in your mouth, even if there is no 'L'.
These things are always a hit but I will admit…they are a complete pain in the A#* to make. The key is to make them for a small crowd. I've done them twice. Once for 70 people and this time for about 30 people. This is great if you do for less than 10. Count on at least 4 tomatoes per person so do the math and you'll quickly understand why they are a pain but oh so good!!
Level of Difficulty:Difficult (just because of time)
Time Required:Prep Time – depends on how many; Cook Time – 15 minutes
Ingredients for 10 people:
1/2 pound of bacon
40 grape or small cherry tomatoes
1/2 cup mayonnaise
1/2 cup Greek yogurt
2 T horseradish
2 T chopped chives plus more for garnishing
Special Equipment and Other Items Needed:
Patience….that's it. See if you can find a can on Amazon. Good luck.
Preparing Tomato Bacon Bites:
Cook the bacon and try not to eat any of it. I always cook a pound of bacon when I'm cooking it because I have no will power over fried pork belly….another one of my 'issues'.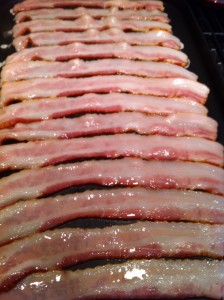 Now for the fun part. Make a teeny tiny cut to remove the top and the bottom of the grape tomato. You will use the top cut to remove the insides for stuffing and the bottom so that it stands up.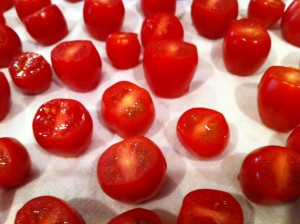 Then, using a small knife or some kitchen gadget of your choice, cut the insides of the tomato out. You are not trying to hollow out the entire thing, just enough room to stuff it with a bit of the bacon filling. I usually squeeze a bit to help get the seeds and tomato water out.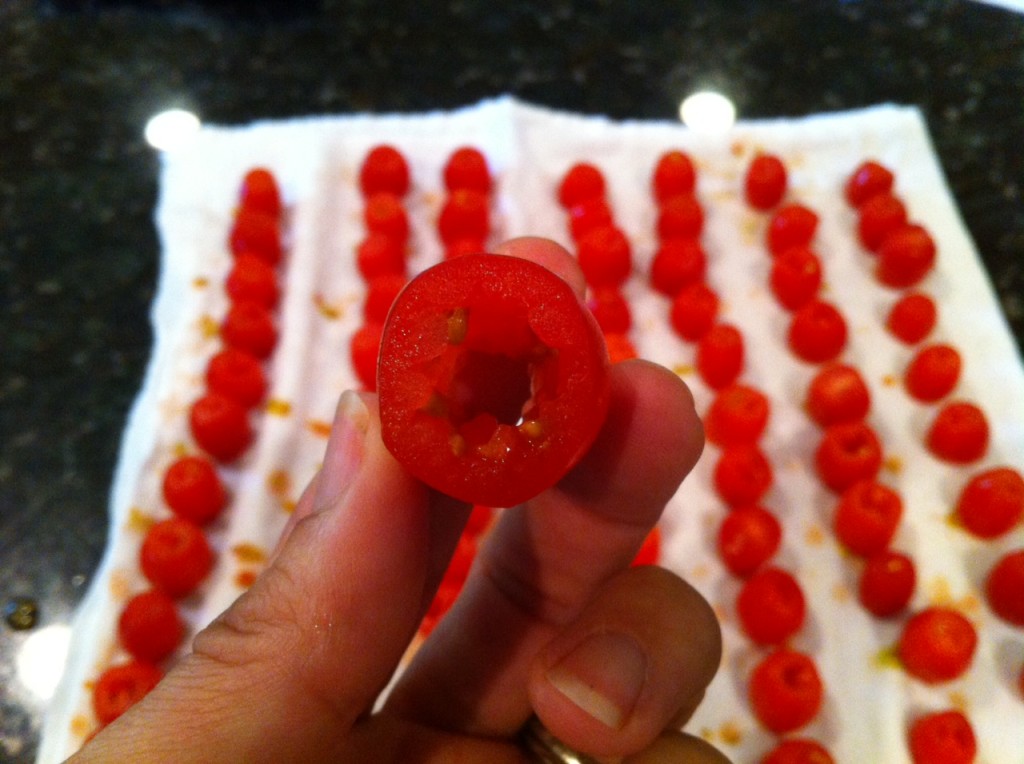 Turn the tomatoes upside down on a towel as you complete them to let them drain. You don't want all the tomato water in your bite.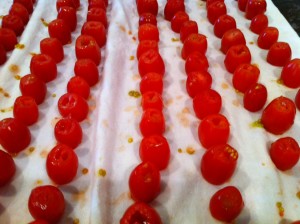 After all the tomatoes are hollowed out and are drying, you can mix the filling together. Take your cooked bacon and chop it relatively fine (it has to fit in that little hole). Place in a bowl and add the mayo and Greek yogurt and horseradish and chives. Stir and give it a taste. Add more horseradish or salt and pepper if needed. You can even add a shake or two of hot sauce.
Now, use a small spoon and try to stuff the mixture in the tomatoes. Set on a platter and add some chives for garnish.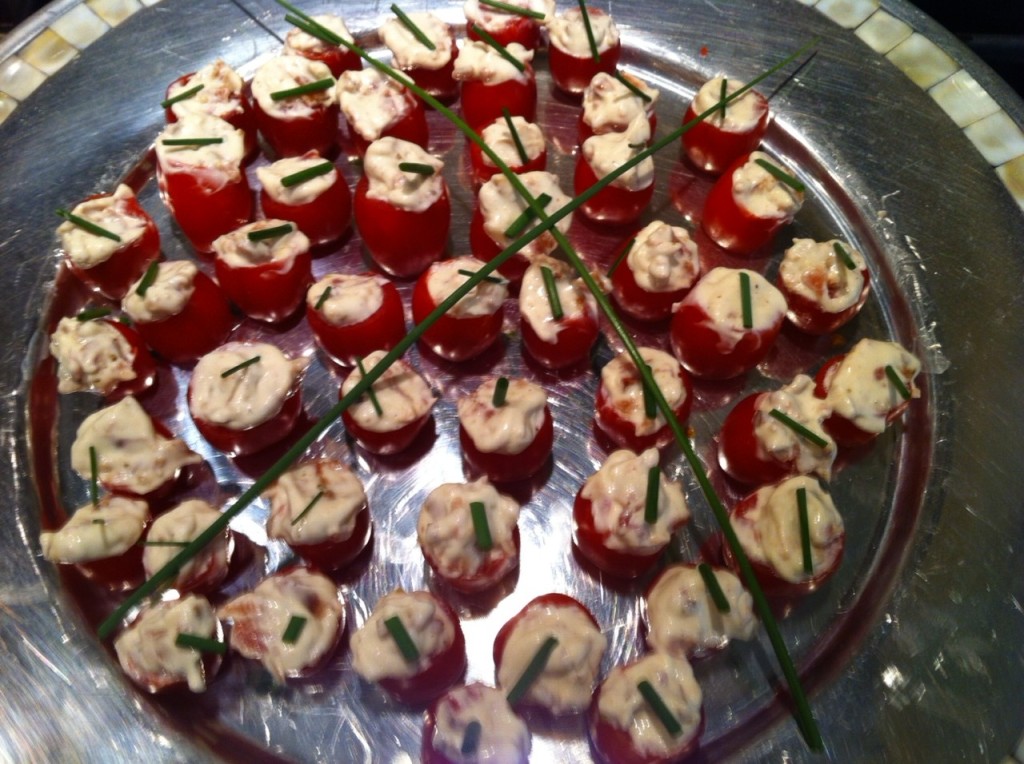 Enjoy!