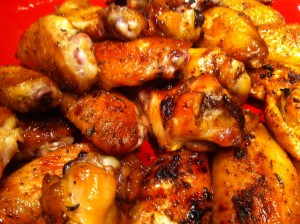 Denise has a friend, Eggy Bear, who is essentially one of the masters of the Big Green Egg cult. He recently hooked Melissa up with her own BGE and she is quickly learning the ropes on this incredible smoking device and is hoping to be indoctrinated into the BGE following soon.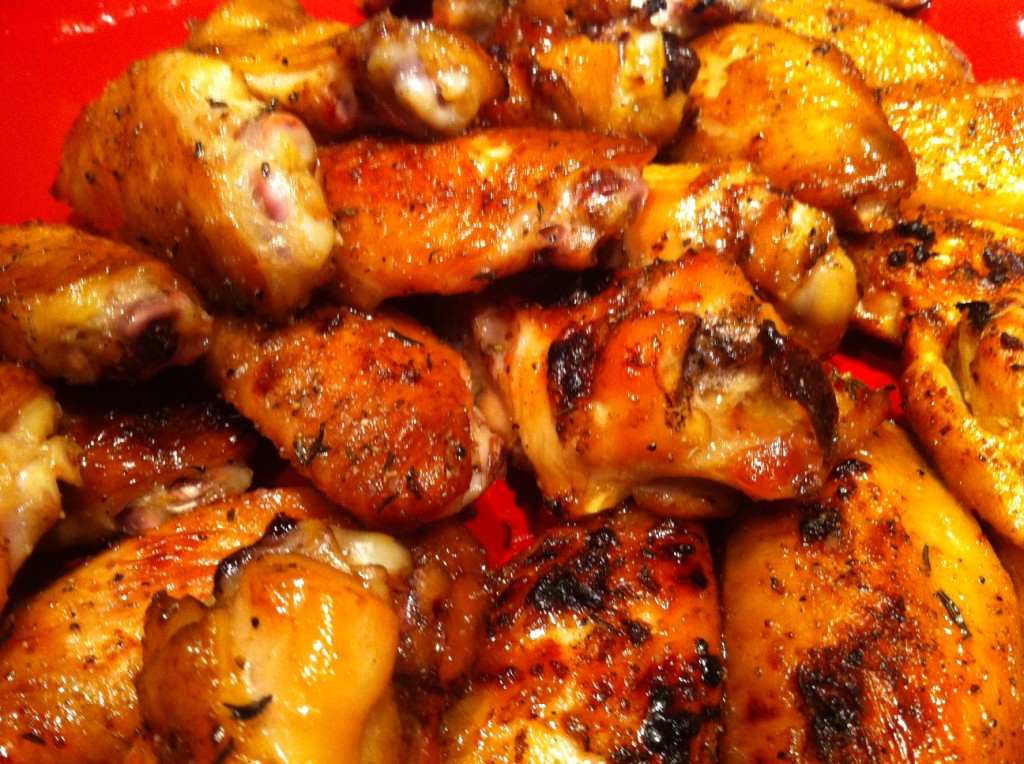 One of the many fantastic things that Eggy Bear cooks on the BGE is sweet tea brined chicken wings. These things are amazing. The perfect combination of sweet, salty and savory. They are tender and juicy and finger licking good sticky.
Melissa cooked them for lunch on the 4th of July as we waited for the long slow smoke of the BBQ pork butt. Everything was just like Eggy Bear's recipe except since she doesn't own 5 BGE's like Eggy Bear (actually, not sure how many he has, but a lot more than 1), Melissa had to cook them using indirect heat. They still turned out fantastic!
Check out the recipe on Eggy Bear website here. While you are there, check out more about the Big Green Egg. Maybe it is time for you to join the cult too!!
These wings truly are addicting. Our neighborhood must have eaten about 200 of them when we had our Eggfest last month!! ~Denise