No time to cook? We've all had those times in our lives when we are literally just too busy to cook. As you can tell from the lack of posts that Melissa and I have done, this is one of those times for us.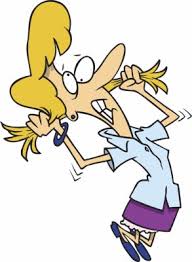 Actually, it's not that we aren't cooking, we just aren't cooking anything NEW! No matter how busy we get, we still don't cave to 1-800-PIZZA-NOW. When we are in a pinch, we either make one of our tried and true recipes, or throw something together from our well stocked kitchen.
This week, I know that dinners (and making healthy lunches) are going to be a challenge. I am having a huge event at my children's school Friday night that will require me to be gone almost all day, everyday leading up to it.
This is one of those times that I am not upset being called "Type A" as I think it will serve me, and my family well. Here's my game plan….
School Lunches
First of all, have you done the online ordering from the deli at your local Publix yet? If not, it's a game changer! I don't like waiting in line and would purposely avoid the store at certain times if I needed deli meat because it was such a cluster. Not anymore! Order whatever you want online and put in the time you want to pick it up. When you arrive, voila! It's right there waiting for you! (No…Publix didn't pay me to say that, either). Anyway, I ordered all of my meat and cheese and picked up a few other things for the week on Sunday. I came home and cut, portioned and bagged fruit, hummus, chips, and anything else I could think of to make the school lunch situation easier for me this week (I am anticipating exhaustion by Thursday). All that is left to do is to make the sandwiches and fill the lunch boxes with the prepared bags.
Dinner
On Saturday, I made my menu for the week. It's a rough menu since there are lots of unknowns and I know things will change, but at least I got something down on paper. I made my chili knowing that Sunday was not going to be a great day for me to cook. We had that on Sunday with enough for leftovers on Tuesday. Today is carnitas day. SUCH a great recipe when you really have no more than 5 minutes to prep for a meal!! This will double as leftovers for either the kids' lunches later in the week and/or another dinner (whatever is left will be frozen for another time). The plan is to do a spicy roasted chicken on Wednesday since I can easily prep the sides while the bird is cooking and Thursday is clearly going to be "leftover/fend for yourself night." The rest of the week and weekend is followed by a 3 day "cooking break" and then it's back to bringing you new and amazing dishes for you and your family to enjoy!