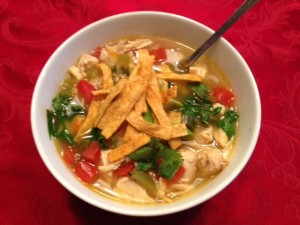 We've all been there. You get a rotisserie chicken from Costco or your favorite grocery store, and you end up with leftovers. So, what do you do with leftover rotisserie chicken? First of all, you pick the chicken apart and shred it into bit size pieces. Go ahead and freeze it. When you are in a pinch for lunch or dinner, bring it out to defrost. It won't take long. There a hundred ways to use leftover rotisserie chicken, but here are some of our favorites. Some of the original recipes don't call for rotisserie chicken, but it can be easily substituted.
Appetizers
Soup
Southern Italian Chicken Soup
Salad
Just throw it on top of your favorite salad and call it a night!
Main Courses
Tacos
Quesadillas
BBQ Chicken Sandwiches – You literally just open a bottle of your favorite BBQ sauce, mix it with the chicken, and heat it up!