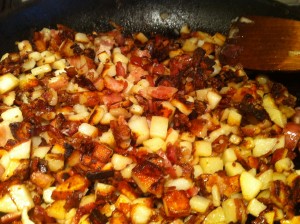 Bacon! Bacon! Bacon! Add some potatoes and cook it all nice and slow and wow do you have an AWESOME side dish! Next time you are cooking a main course that also requires a bit of hands on love, try this red potato and bacon hash as a nice accompaniment. But, what makes this so great is that it is equally as good for breakfast as it is for dinner!
Level of Difficulty: Moderate
Time Required: Prep Time – 20min; Cook Time – 45 min
Ingredients:
4 strips of bacon
About 8-10 red potatoes, diced into small pieces
Salt and pepper
Olive oil as needed
Preparation:
Take the bacon slices (a nice thick, applewood smoked bacon is best for this) and dice it.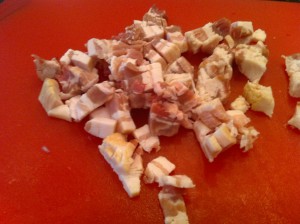 Place the bacon in a skillet over medium heat and begin rendering it down. The fat that comes out will be the oil you use to cook the potatoes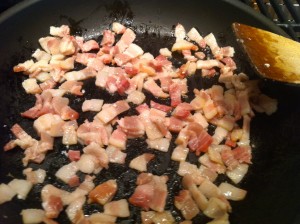 While the bacon is rendering, dice your potatoes. You want them to be small and relatively evenly sized so they cook at the same time.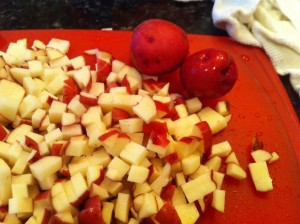 When the bacon is rendered and just starting to crisp up, add the potatoes, some salt and pepper and some olive oil if your bacon was not fatty enough. Cook these potatoes on medium-low heat for a probably 45 minutes. You want to turn them as little as possible without burning them and using as little additional fat as possible. You want them nice and crispy.
Important Tips:
The key to this is cooking them slowly and for a long time. Anything else and they just aren't quite right.