Cheese is definitely my biggest vice (well, next to a quality, hoppy, craft ale). I love so many kinds of cheese but I think a really sharp cheddar is one of my favorites. Cabot Creamery in Vermont has some of the best cheddar cheeses and a few of their varieties are carried at Costco. Gotta love it!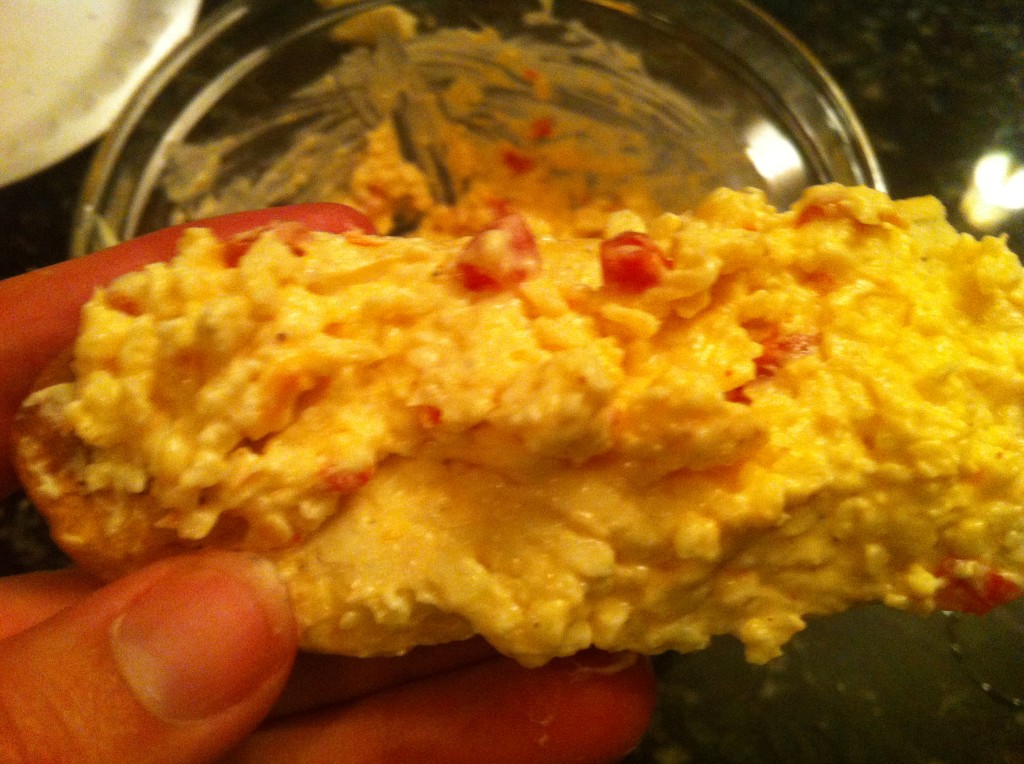 I digress – Anyway, Pimento Cheese is the perfect marriage of cheddar cheese, mayonnaise and spice. As I've mentioned before, I'm not a huge mayo fan, so when I make homemade pimento cheese, I like to use 0% Greek Yogurt to help eliminate some of the required mayonnaise. It helps lighten up the calories at least a tiny bit.
Level of Difficulty: Easy Time Required: Prep Time – 10min
Ingredients:
2 cups freshly grated cheddar cheese
4 oz pimentos
2T mayonnaise
2T 0% Greek Yogurt
* use as much mayo/yogurt as you like. I don't like my pimento cheese too 'wet'. To help with calories, I do half mayo and half yogurt
1 t cayenne pepper (unless you want more, but be careful. When you first add the cayenne it won't taste very spicy. After it sits for 15minutes or so, you'll taste the kick so wait to add more until you know what you like)
1 t black pepper
Special Equipment and Other Items Needed:
Something to grate the cheese. Box grater or Food Processor.
Preparation:
Just mix it all together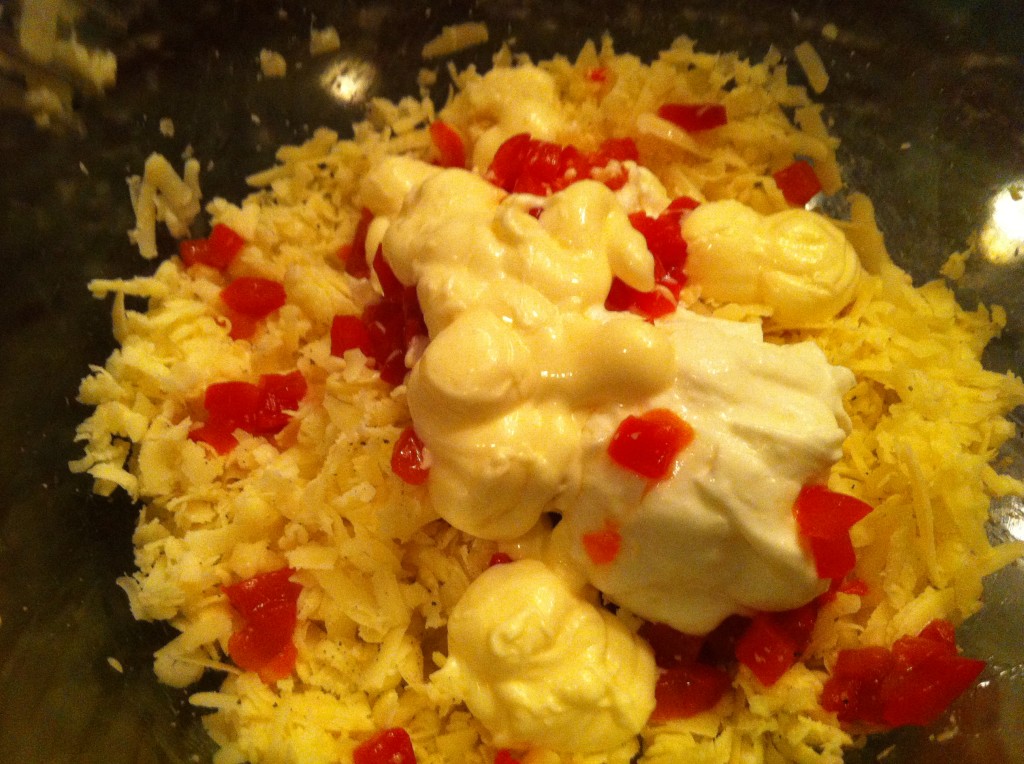 Important Tips:
To taste the best it can, use a good sharp cheddar cheese and freshly grate it!
Meal Ideas:
Serve as an appetizer with crackers or celery, as a topping for a burger, make a sandwich with it, whatever you want!