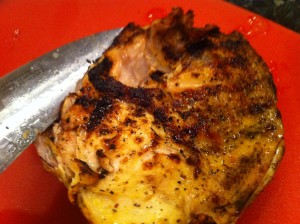 I love turkey at Thanksgiving and Christmas but it is about June/July that I am craving some good turkey again. What better way to enjoy some poultry than throwing it on the grill? Try this grilled turkey breast with garlic and lemon for some variation to your chicken rotation next time. It's really good.
Level of Difficulty: Moderate, only because grilling it without drying it out is not ridiculously easy, but the prep is easy enough.
Time to cook: Prep time – 10 min; Cook time – 30-45 minutes (depending on size)
Ingredients:
1 bone in turkey breast
3-4 cloves of garlic
lemon herb seasoning
Kosher salt
Pepper
2 lemons
Grilled Turkey Breast with Garlic and Lemon:
Start your grill with both direct and indirect heat as we'll start the turkey breast over the direct heat to give some nice grill marks to the breast but then move to the indirect heat to do the majority of the cooking.
While it is getting hot, take a knife and gently cut under the skin to separate it slightly from the breast. This is where we are going to stuff a bunch of garlic!!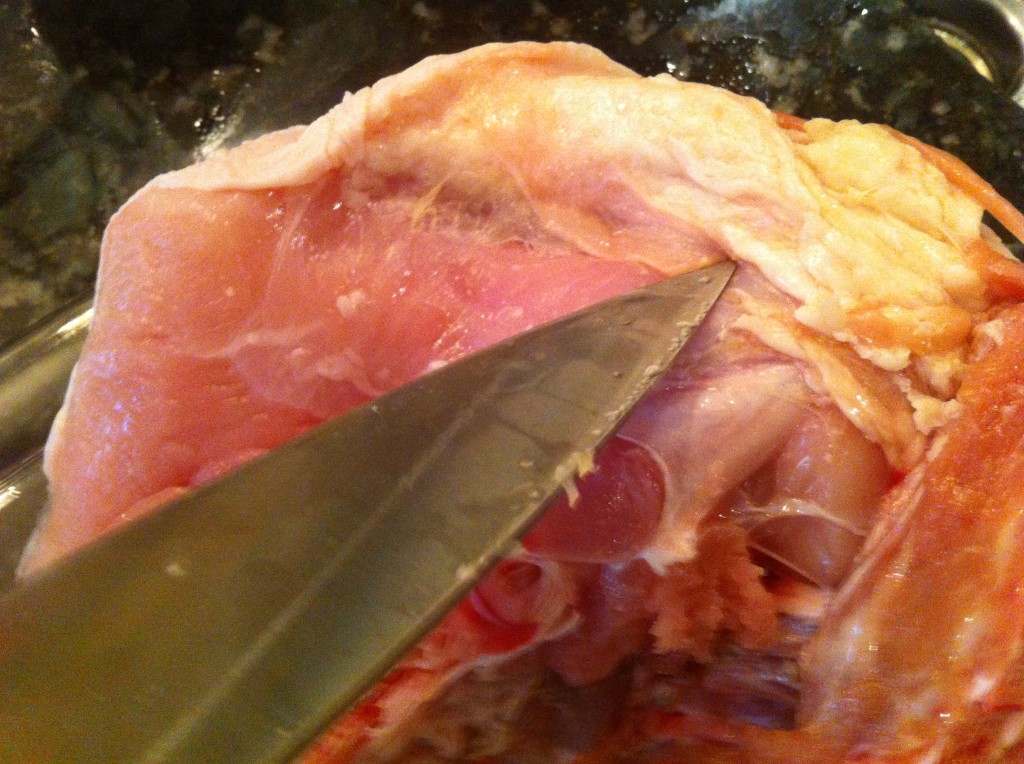 Peel the garlic cloves and slice them very thin as seen below.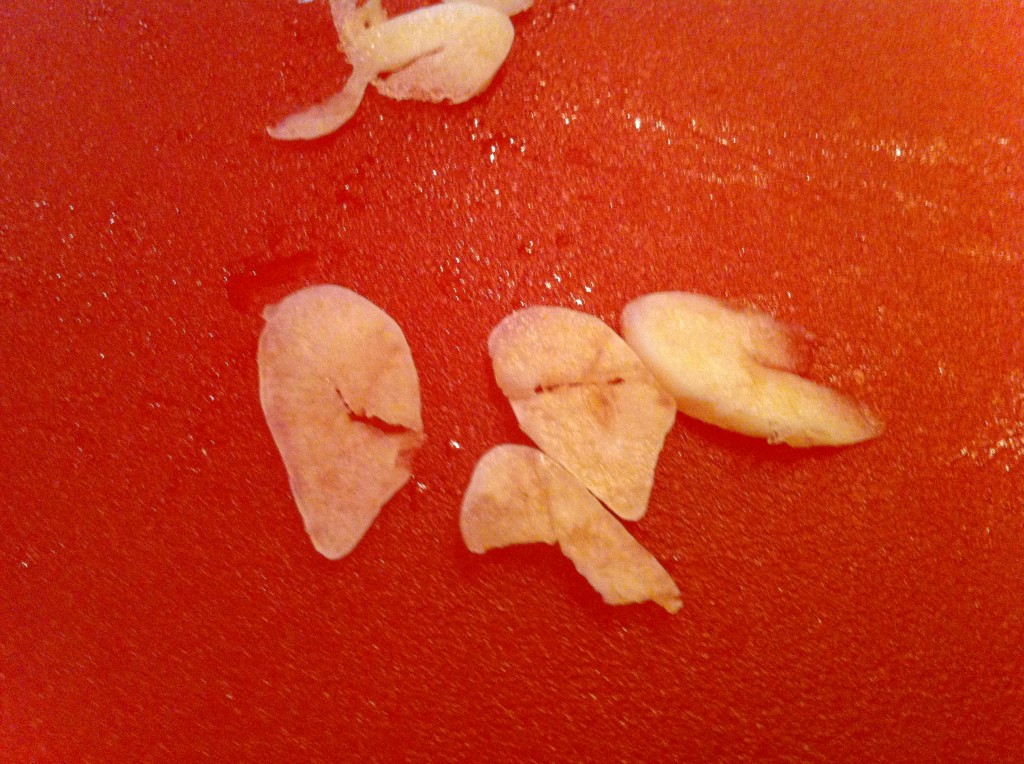 Stuff the garlic under the skin and in any nooks and crannies you can find on the turkey breast.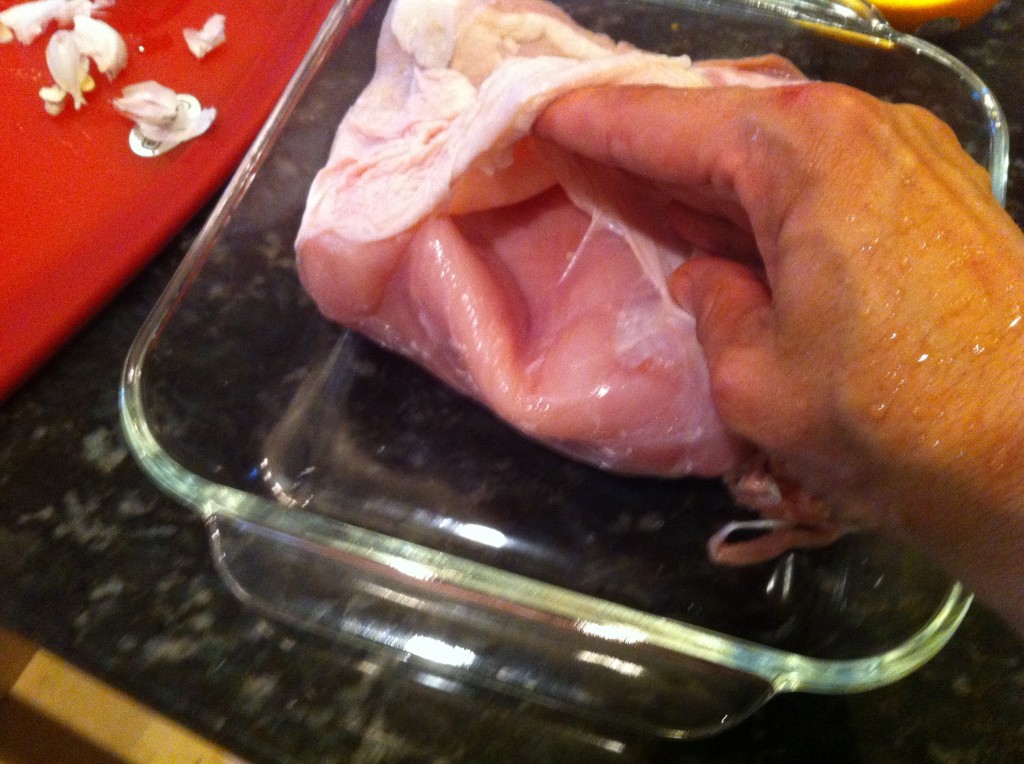 Then, generously sprinkle the lemon herb seasoning, fresh cracked black pepper and Kosher salt all over the turkey breast (front and back).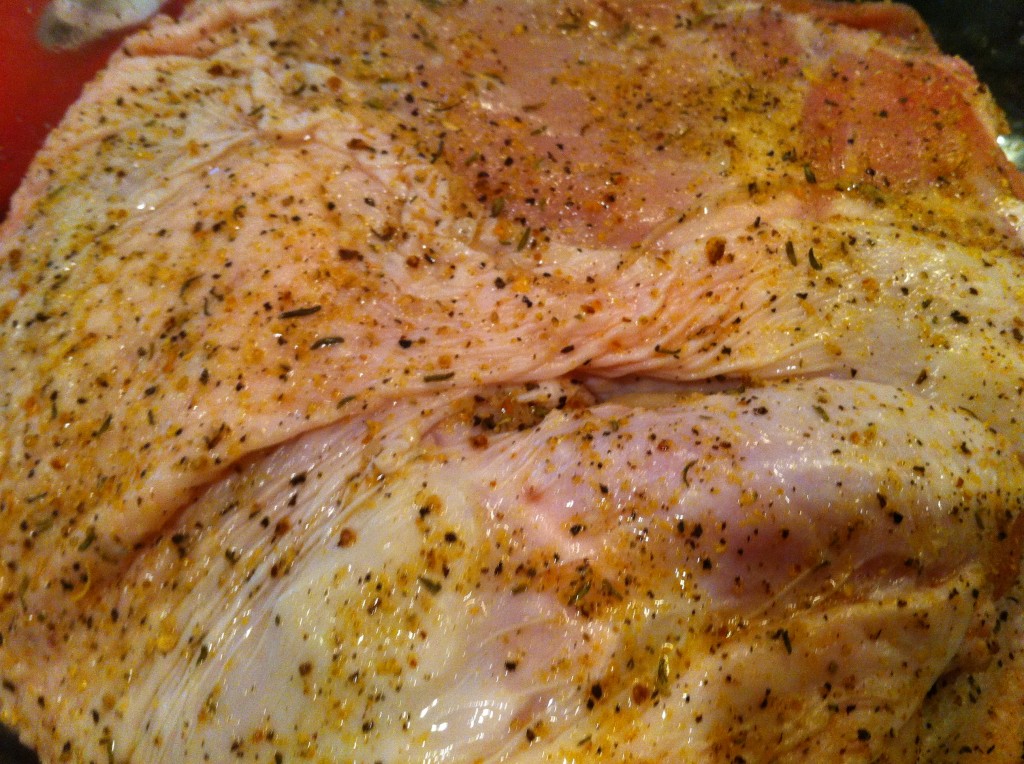 Roll the lemons to move the juices to the center, cut the lemons in half and squeeze all over the turkey breast.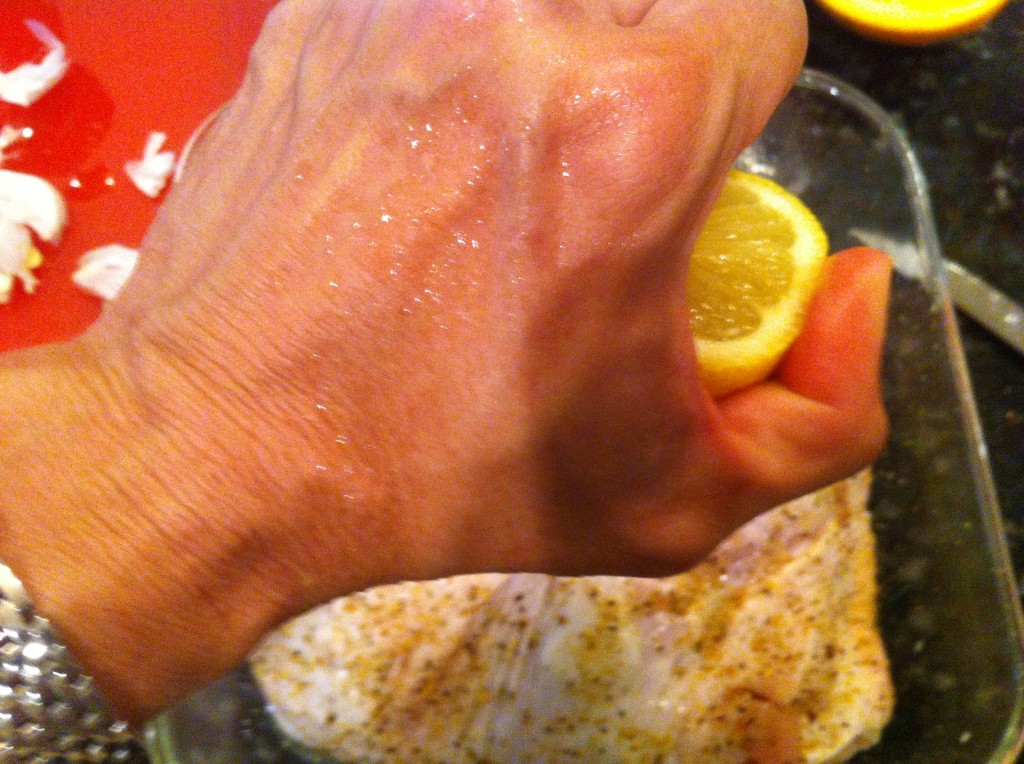 Place the turkey breast over the direct heat side of the grill skin side down. Once the skin pulls back from the grates of the grill, turn it over and place on the indirect heat. You'll want to close the top and let it sit there for about 20 minutes. However, with the skin, peek at it every now and again and make sure the fire is not flaming up.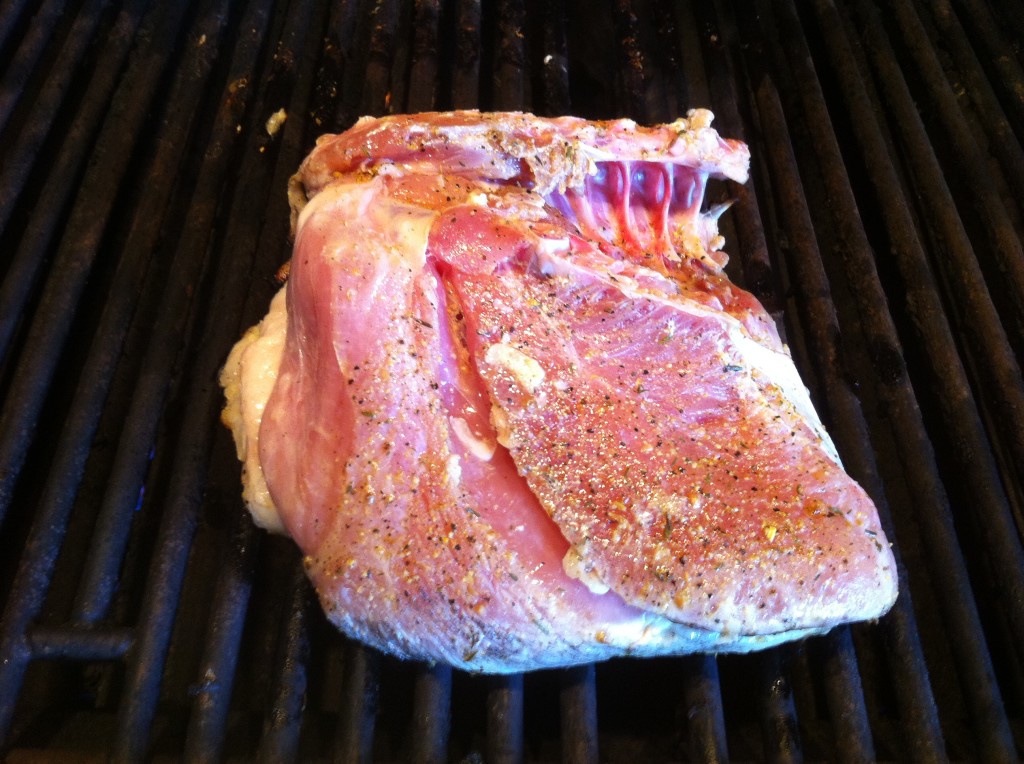 When the turkey breast is done, remove from the grill and let sit for about 10 minutes. Then use your knife to remove the breast from the bones.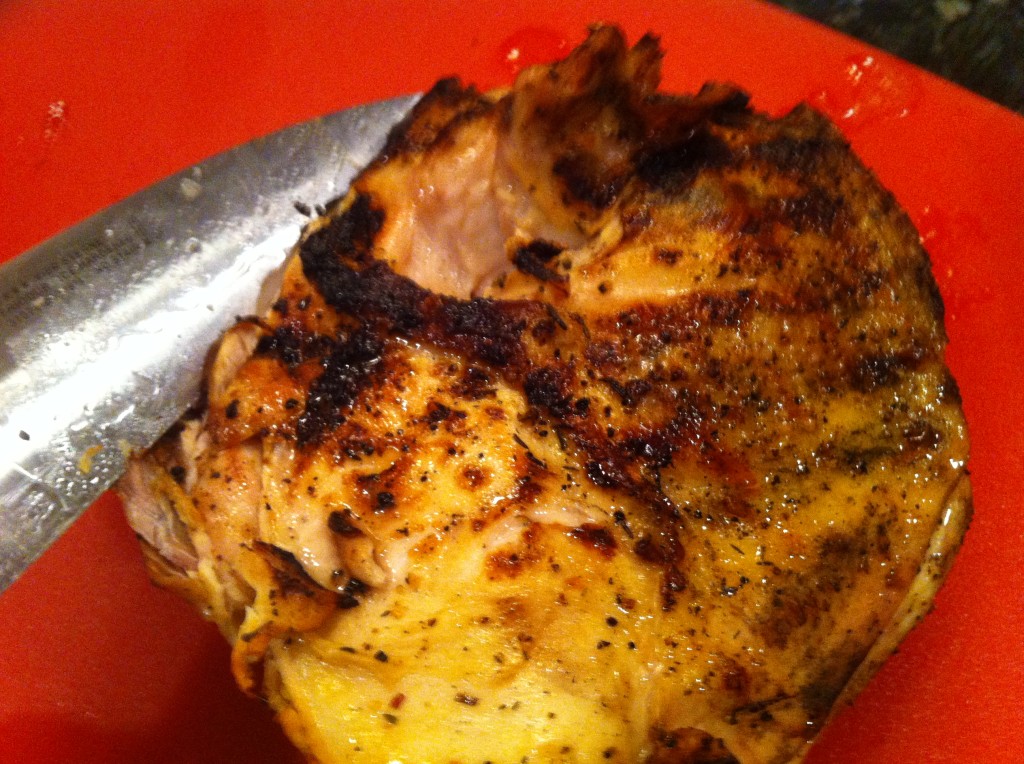 Take your time and just keep your knife close to the bones and you'll be able to remove the breast in one piece.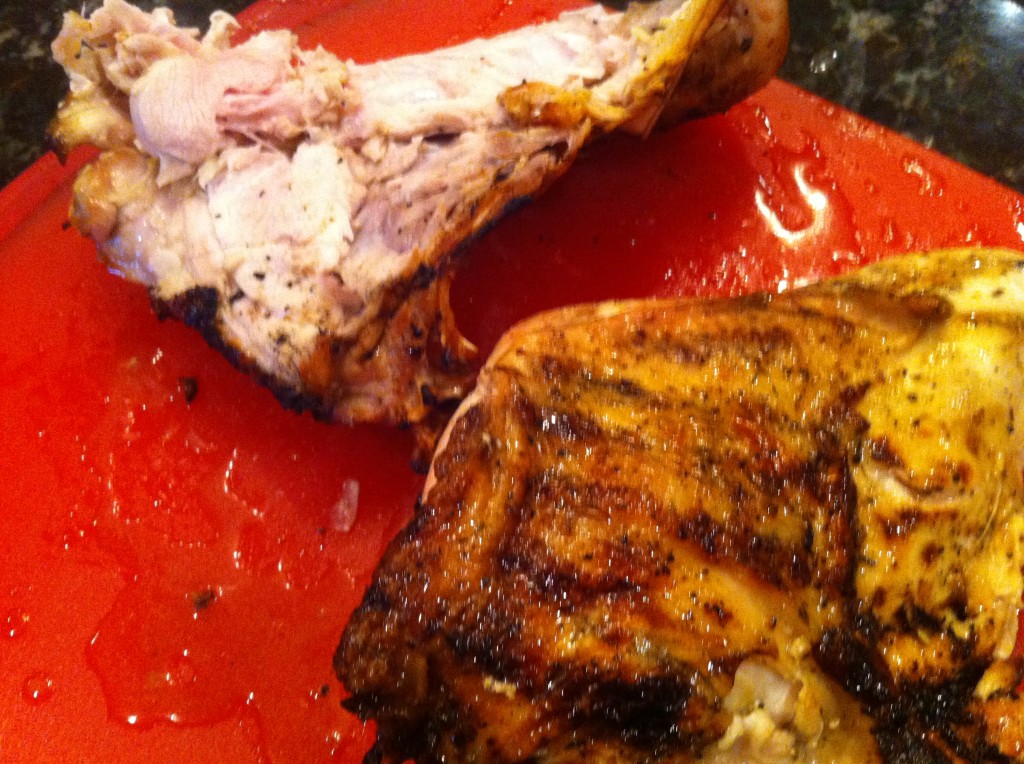 Turn the grilled turkey breast sideways and slice against the grain and serve. The turkey is shown here with tempura fried vegetables, sriracha aioli, and roasted cauliflower.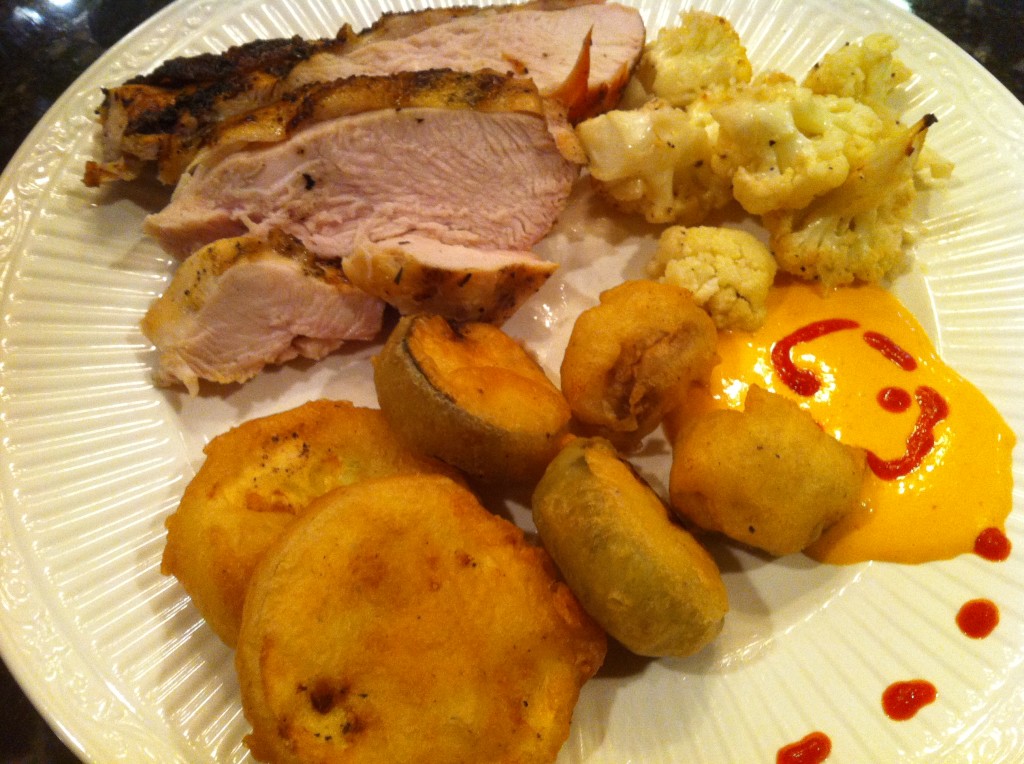 Important Tips:
Season generously and use the indirect heat to allow the turkey to grill like it is in the oven.
Variations:
I love the lemon on this but put whatever spices you want. It's sure to be delicious.
Meal Ideas:
Shown here with fried vegetables and roasted cauliflower