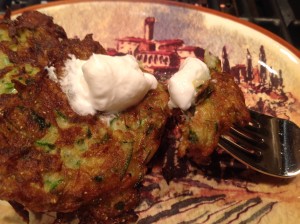 While I was at the gym working out the other day, I ran into two old friends from high school. We talked about Thanksgiving coming up and exchanged stories about what we would be doing, where we were going and what we would be eating. They both reminded me that Channukah starts Wednesday night  this year (they are both Jewish) and encouraged me to be sure to post a good recipe.
We laughed about me 'being part of the tribe' since I grew up in an area  and went to school with a lot of Jewish folks. I attended more Bar/Bat Mitzvahs than I did any other birthday parties when I was 13. I even shared what I remembered of the lighting of the candles prayer said on Channukah in my best Hebrew. My husband, on the other hand, really did not know any Jewish kids growing up until he "met one" his freshman year in college!!
Well, in honor of my Jewish brethren, I offer a simple and delicious zucchini latke and a Thanksgiving prayer I learned at an inter-faith Thanksgiving service Sunday night. "Hinei ma tov uma na'im shevet Achim gam yachad. / See how good and pleasant it is when we meet each other in friendship."
Level of Difficulty: Easy
Time Required: Prep Time – 15min; Cook Time – 15 min
Ingredients:
2 medium zucchini
1 large egg
1/4 cup flour
salt, pepper and cayenne
vegetable oil
Special Equipment and Other Items Needed:
Heavy skillet for frying ( I prefer cast iron)
Box grater
Preparing your zucchini latkes:
Grate the zucchini with the large whole side of your box grater. Of course, you can use a food processor too if you like but since I was just doing 2 zucchini, it wasn't worth the cleanup.
Place the zucchini in a colander and squeeze out all the water you can.
Place the squeezed zucchini is a bowl and add flour, beaten egg and seasoning. Stir to combine.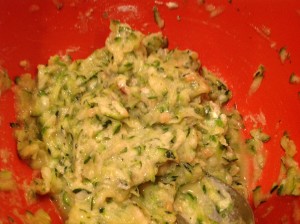 Heat oil over medium heat. Place a dollop of zucchini mixture into hot oil and spread it out to desired thickness. I like mine kind of thin so they are nice and crispy. Cook about 2 minutes each side.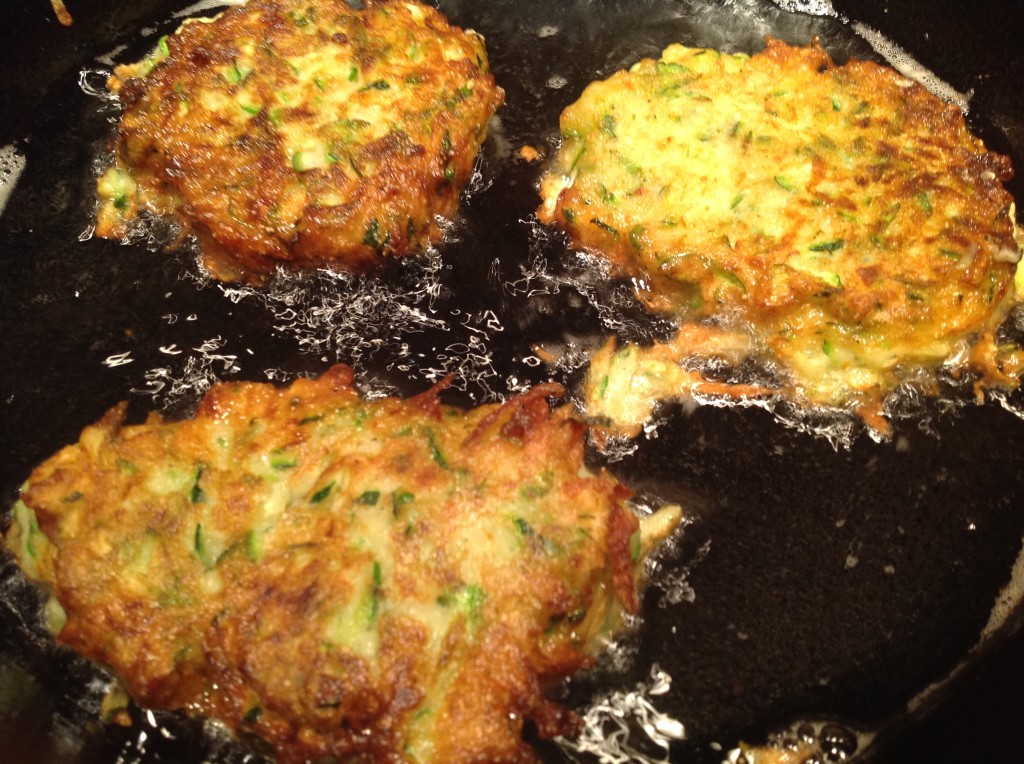 Remove from oil and let drain on a wire rack to prevent them from getting soggy. Repeat until batter is gone. Serve immediately. You can serve with sour cream or horseradish sauce too.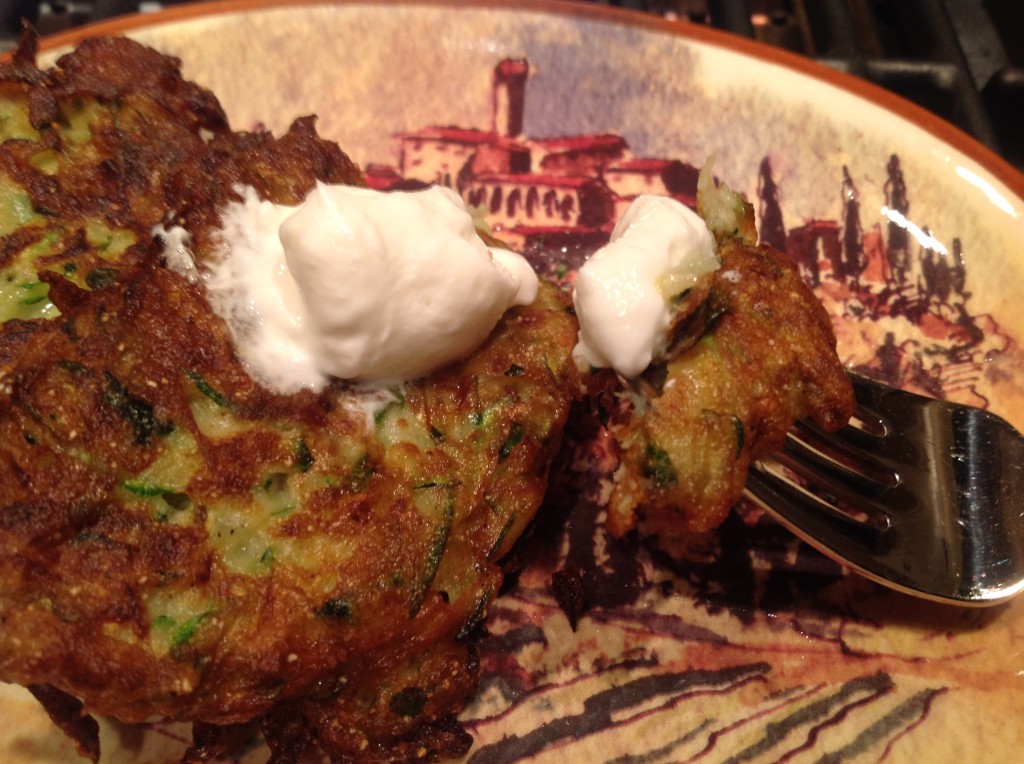 Variations:
You can use summer squash or other vegetables like that too.
Shown here with black beans and rice for a nice vegetarian meal!