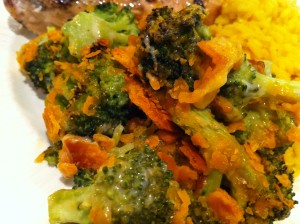 Don't laugh, but as much as I love vegetables and fruit, they are always an afterthought for me when I am planning Thanksgiving dinner. It's not that they aren't important, it's they are a staple in my house and the joy I get out of Thanksgiving is making things I only serve once a year! Plus, isn't Thanksgiving about the turkey and the starchy dishes?!?
Here are some great Thanksgiving vegetable and fruit dishes that go perfectly with your dinner.
Shredded Brussels Sprouts with Prosciutto
Roasted Asparagus with Tomatoes and Shaved Parmesan
Cranberry Salad
If you need a great serving bowl for the holidays, check this one out!