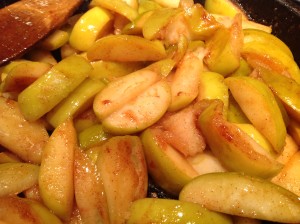 Maybe this is a Southern 'thang' but I don't care where you are from, fried apples are an amazing accompaniment to your dinner or your ice cream! And, don't worry, they are not really fried. I think they call them fried apples because they are so amazingly delicious you just assume they have to be fried.
Level of Difficulty: Easy
Time Required: Prep Time -10min; Cook Time – 10-15 min
Ingredients:
4 Granny Smith Apples
1/4 cup sugar
1/2 T cinnamon
4-6 T unsalted butter (you choose)
Special Equipment and Other Items Needed:
These are handy if you want to speed up slicing and coring the apple

Preparing Fried Apples:
First the apples. I mention Granny Smith by name because you need a firm and tart apple. I really don't like substituting another variety. Slice and core the apple, but leave the peel on.
Toss the apples with the sugar and cinnamon.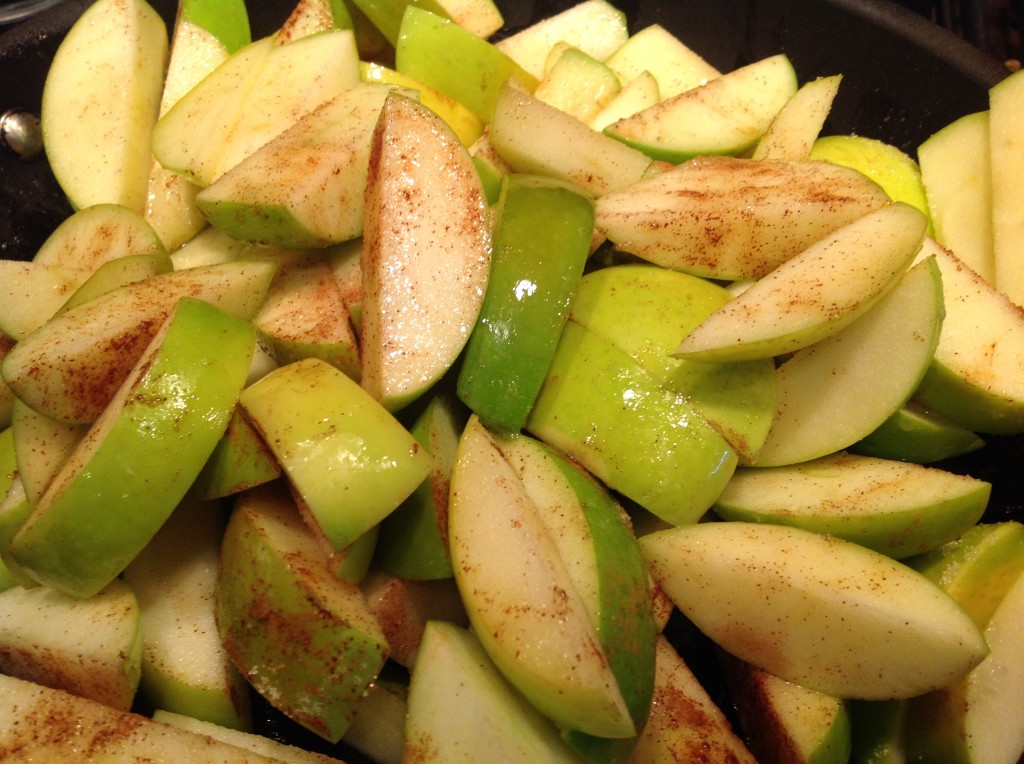 Heat the butter in a skillet and then add the apples, cinnamon and sugar mixture.
Turn the heat to medium-high. Toss the apples to cover in butter but then let sit for 4-5 minutes. Turn them again and then let sit for another 4-5 minutes. This will help them get a little color and color is what makes flavor!! Cook until the apples are tender.
Serve as a side dish to just about anything but they taste best with pork and chicken or serve them with a bowl of ice cream! Better yet, serve them with both!!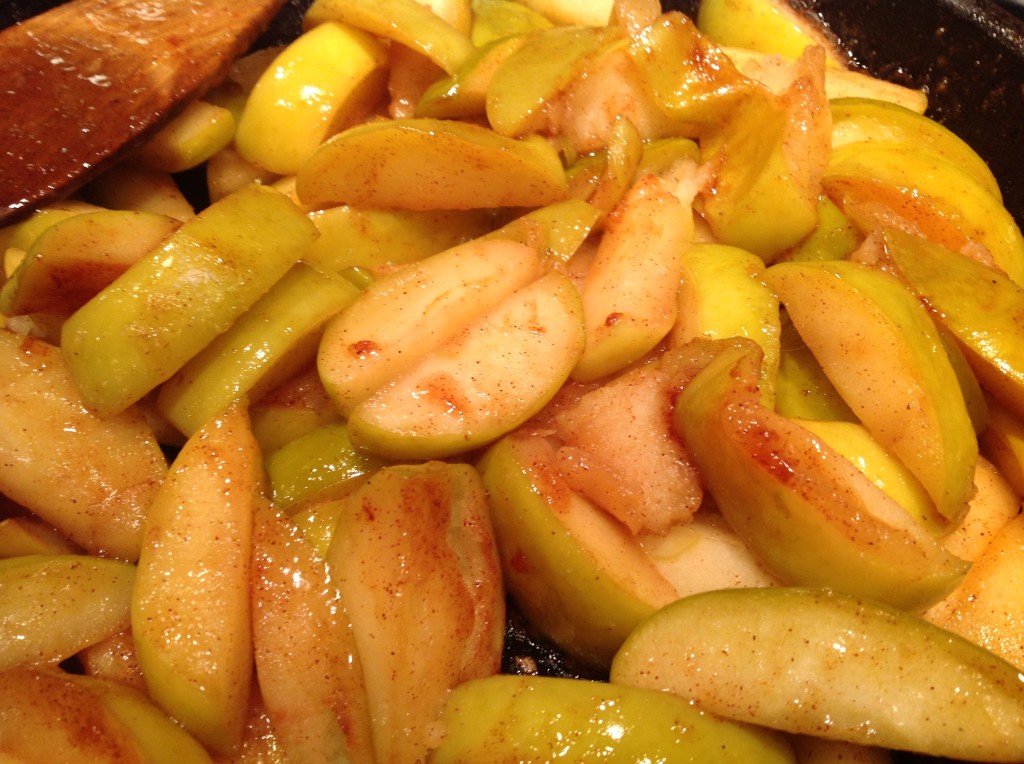 Important Tips:
Use the right apples and don't keep stirring them.
Meal Ideas: