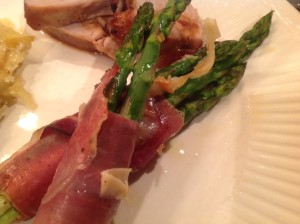 Asparagus becomes more and more popular every year it seems, especially now that you can get quality, fresh asparagus year round. Long gone are the days of soggy, mushy and stinky canned asparagus. Thank goodness for airplanes and supply chains!
This is a simple, delicious and elegant dish you can do anytime. It tastes great with just about any main dish. Due to its versatility, I often bring asparagus wrapped in prosciutto to potluck suppers (everyone hates bringing the green vegetable except me!) or bring it to a friend in need of a nice warm meal.
It is very simple, can be done in advance (except for the last minute cooking), looks amazing, and tastes even better. To be truthful, I often use Speck instead of prosciutto which is really just smoked prosciutto. I like the flavor it adds even better!
Level of Difficulty: Moderate
Time Required:Prep Time – 2 minutes per serving; Cook Time – 5-8 mins
Ingredients:
1 slice of prosciutto or speck per serving
3-5 spears of asparagus per serving
Parmigiano Reggiano
Olive oil
Salt
Pepper
Special Equipment and Other Items Needed:
Vegetable Peeler to peel the asparagus and the cheese
How to make asparagus wrapped in prosciutto with parmesan:
First, you must prepare the asparagus. People flip out over asparagus that is crisp and tender at the same time. Many folks have never had it that way. So, you must peel it and hydrate it. Check out our post on how here. It is so worth it!!
Next layout a piece of the prosciutto and then place 3-5 spears of asparagus on top.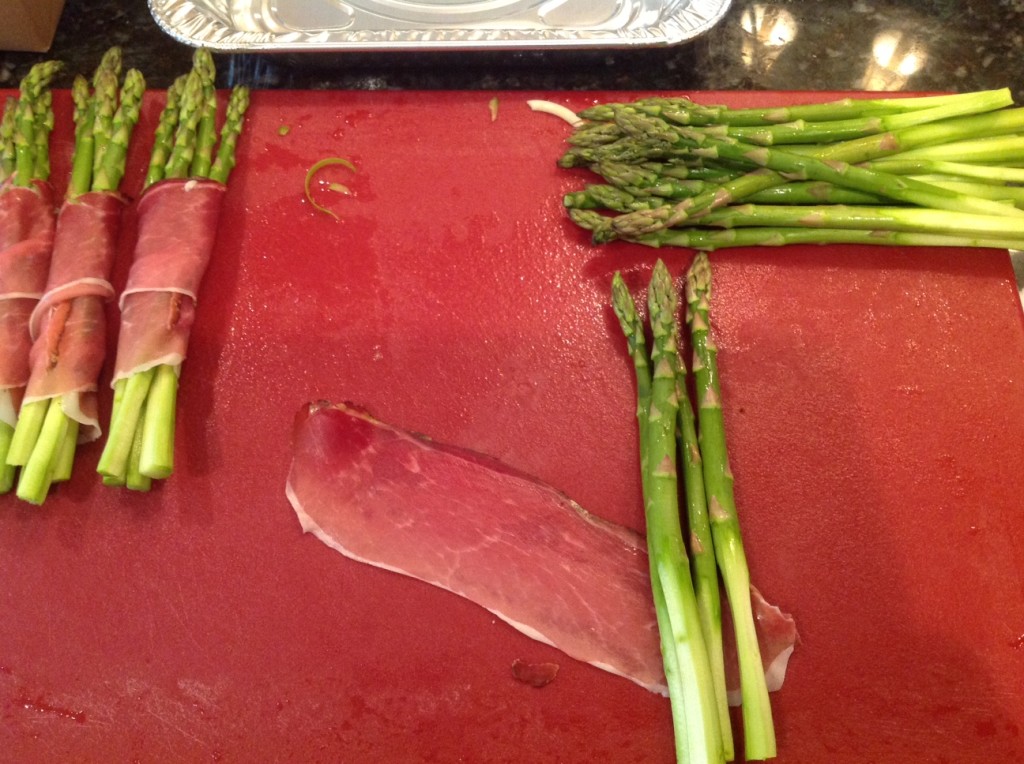 Wrap the prosciutto around the spears and place seam side down on a baking sheet. I generally line this with parchment paper so it won't stick. Repeat for all the servings. Depending on what else you are cooking, you can count on 1-2 per person.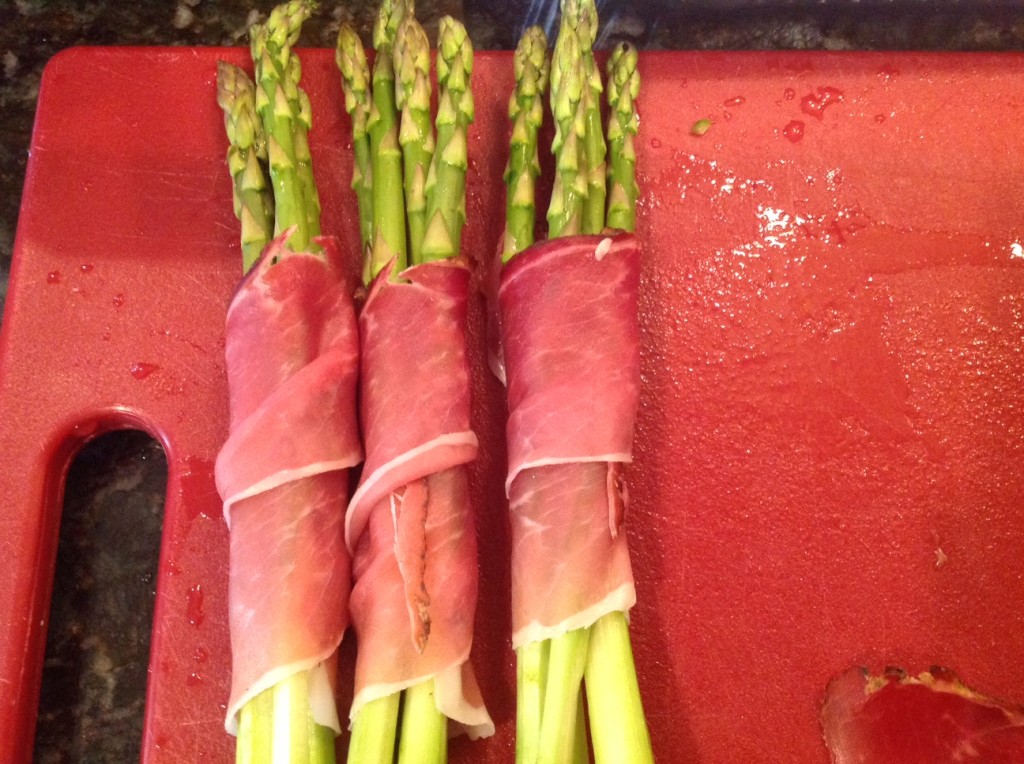 When ready to cook, preheat oven to 450 degrees. Drizzle the bundles of asparagus wrapped in prosciutto with olive oil, salt and fresh cracked black pepper. Using the vegetable peeler, slice off slivers of parmesan cheese. Cook for about 5-8 minutes to your desired look and feel.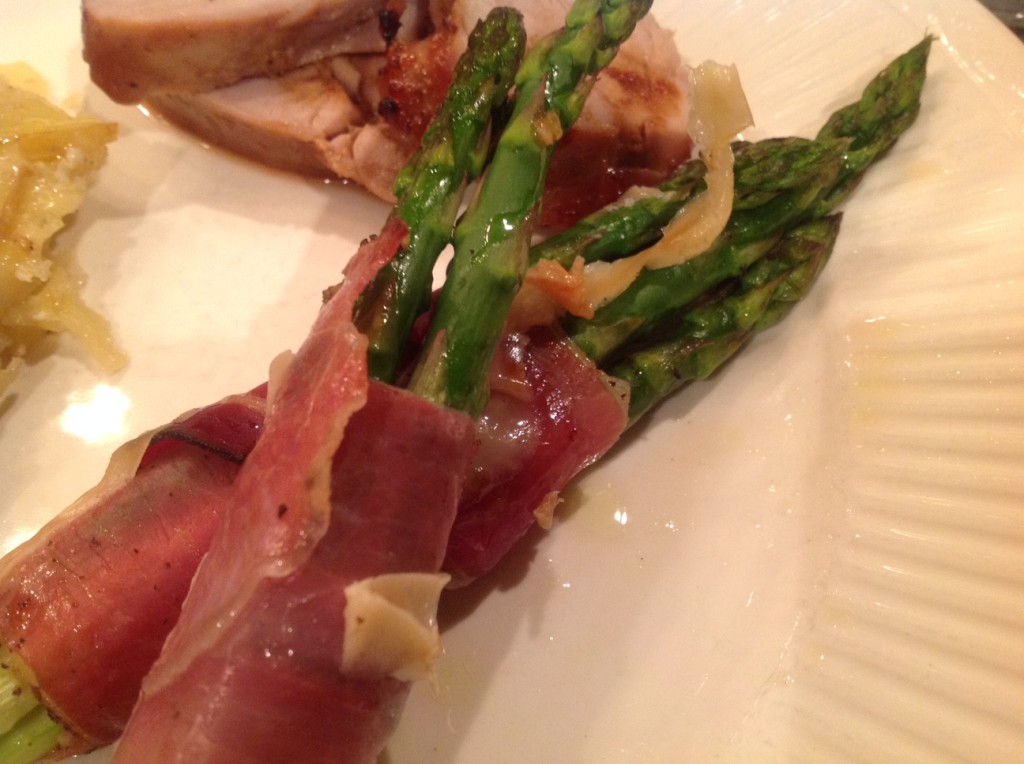 Variations:
You could use Parma ham too!
Meal Ideas:
I like this with pork tenderloin and scalloped potatoes.
I bet this would also be a fantastic dish when you are hosting or going to a party that is "heavy appetizers!" ~Denise