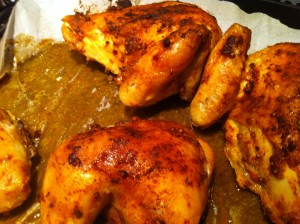 As part of the food demonstration Denise and I attended with Asha Gomez, chef/owner of Cardamom Hill restaurant in Atlanta, Asha made this fabulous recipe with a spice rubbed Cornish game hen.
Check out our previous post if you missed it on our experience there.
Level of Difficulty: Easy Time Required: Prep Time – 15min; Marinade time 2hours-overnight; Cook Time – 30min – 1 hour (depending on size of hen and how you cut it)
Ingredients:
Servings for 8 people
2 whole game hens (or chickens), cut into quarters (that means 2 thigh/leg combos and 2 breast/wing combos per hen)
Spice Rub:
4t coriander
1t cayenne
3t garlic powder
3t chili powder
3t sweet paprika
3t salt
1T vegetable oil
4T water
Special Equipment and Other Items Needed:
Asha used a lot of whole spices(in this one, coriander) and used a Mortar and Pestle to grind them fresh. She recommended one that is not smooth to really help grind the seeds/pods of the spices.
How to prepare Indian Roasted Chicken:
Cut up the hen/chicken into quarters.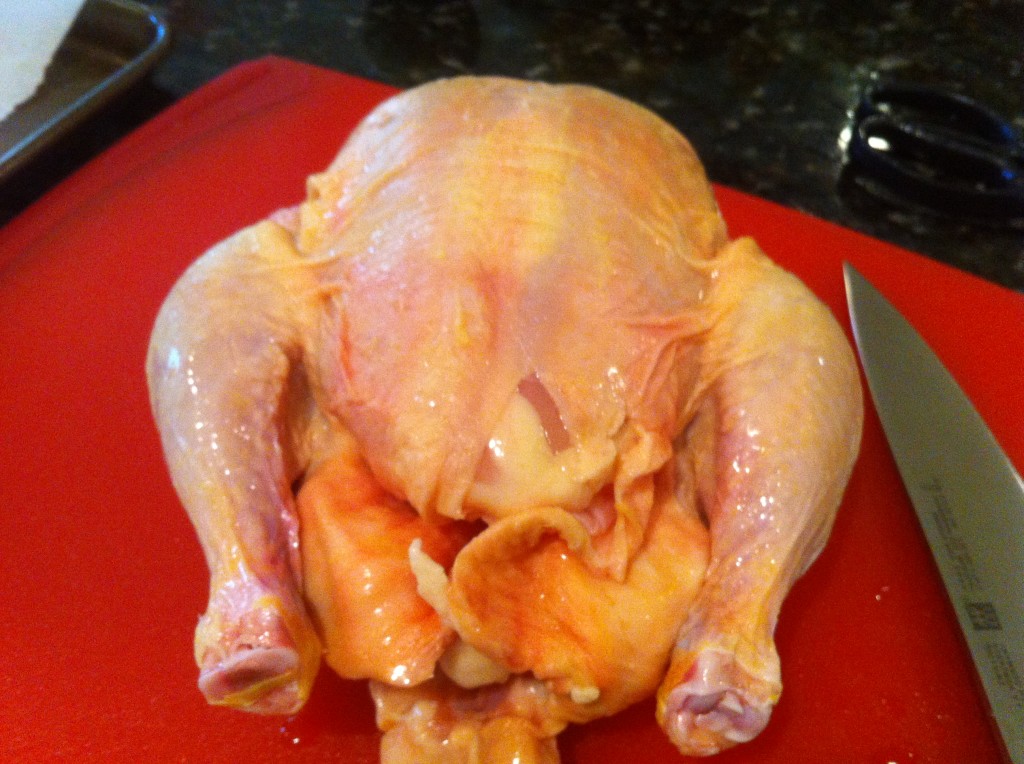 First, cut the chicken down the breast bone to open it up.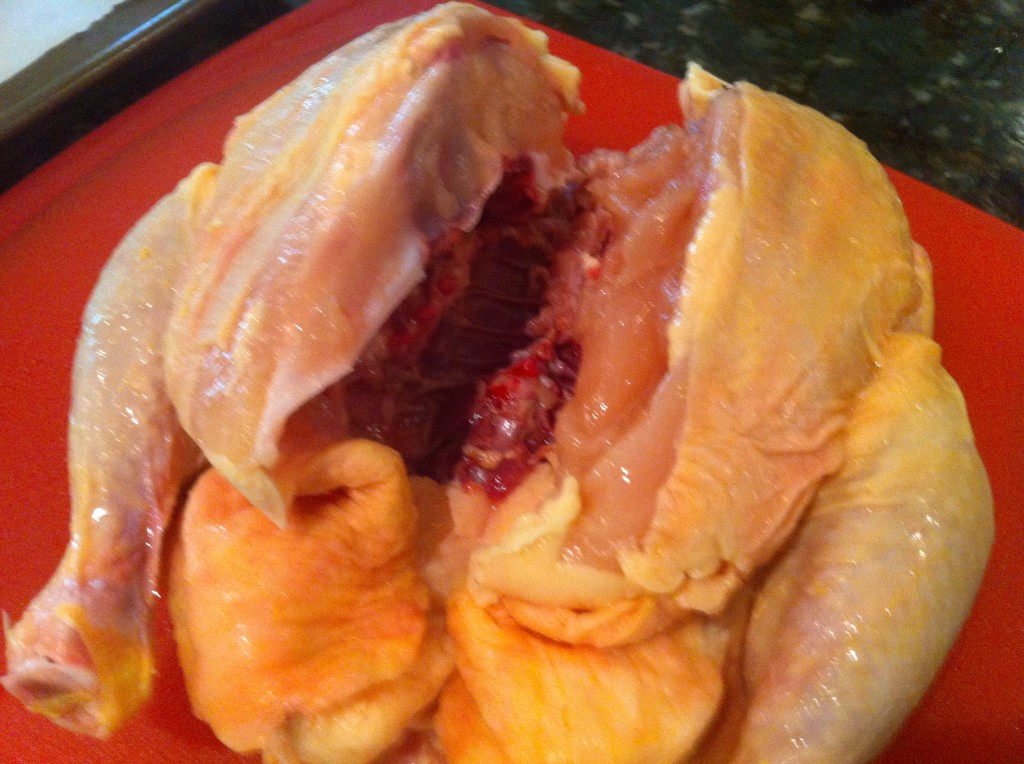 Cut out the back bone.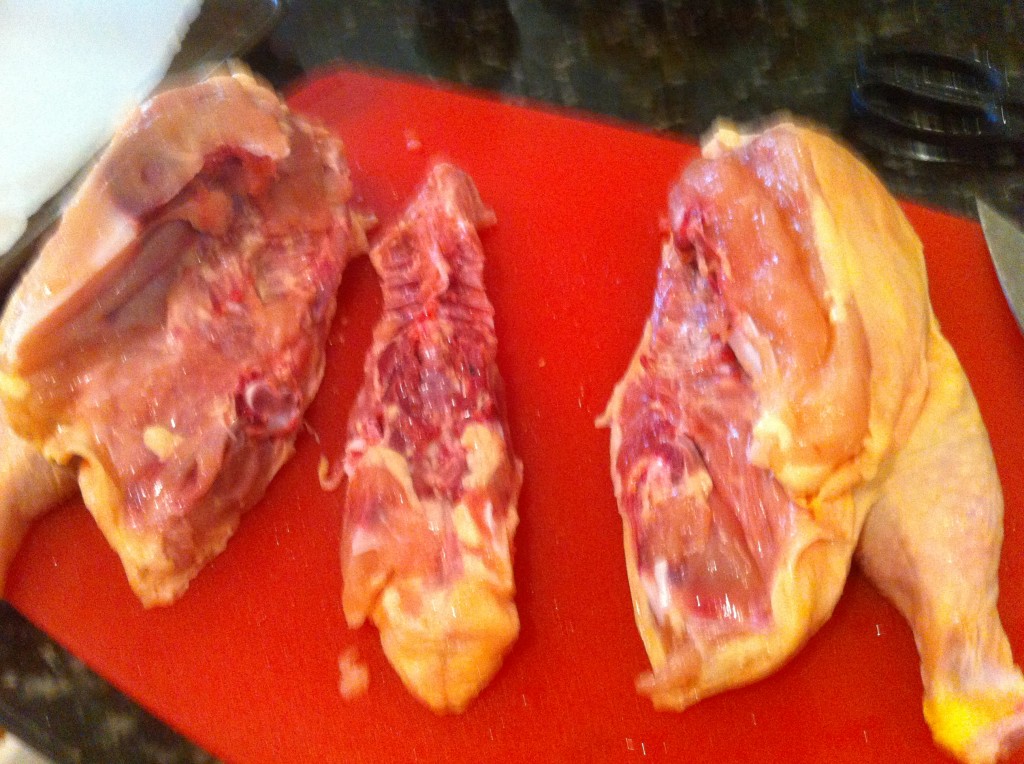 With each half of the hen, cut the leg/thigh apart from the breast/wing.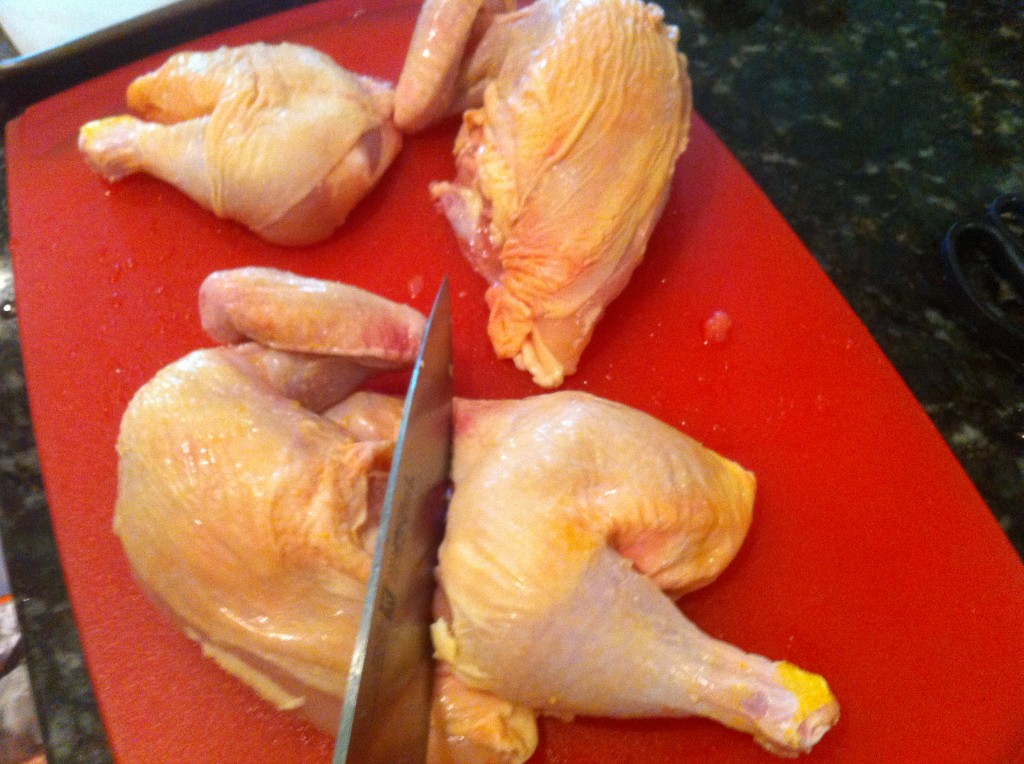 Keep the skin on for the best taste (although you should cut off the big chunks of skin in the front), you don't have to eat it though.
Prepare the Indian spice rub by mixing all the dry ingredients together. If you are using whole coriander seed, break it up with the mortar and pestle first. Add the oil and mix together. Then add the water and mix together.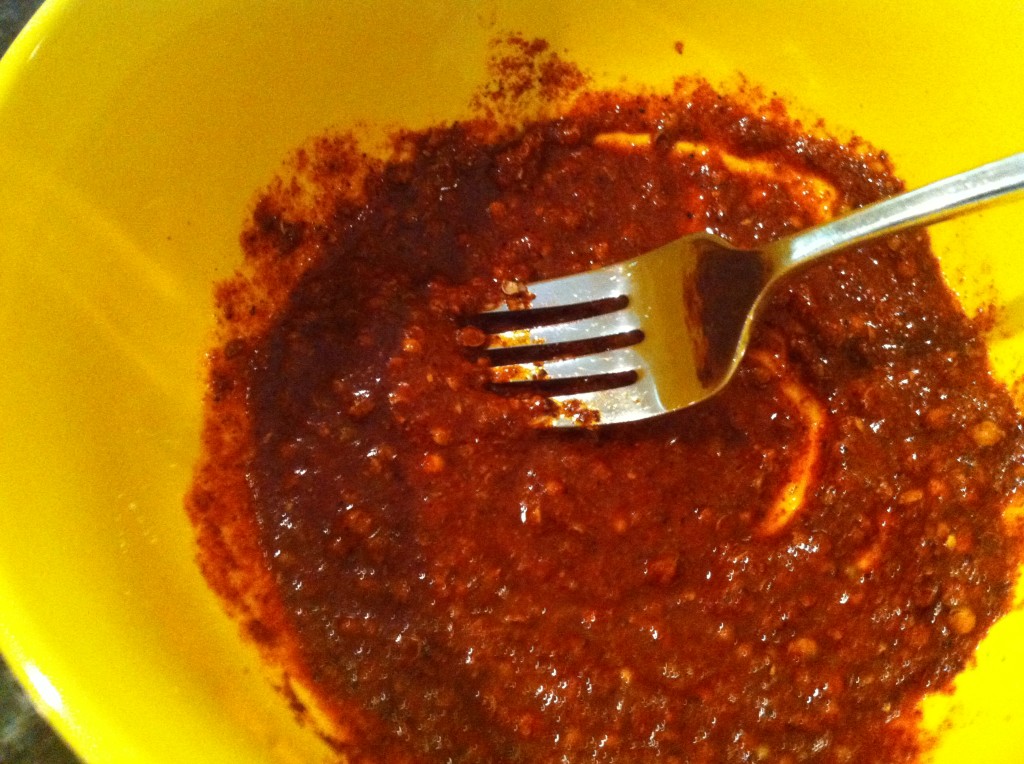 Time to get a little messy. Take the mixture and rub it all over (front and back) the chicken.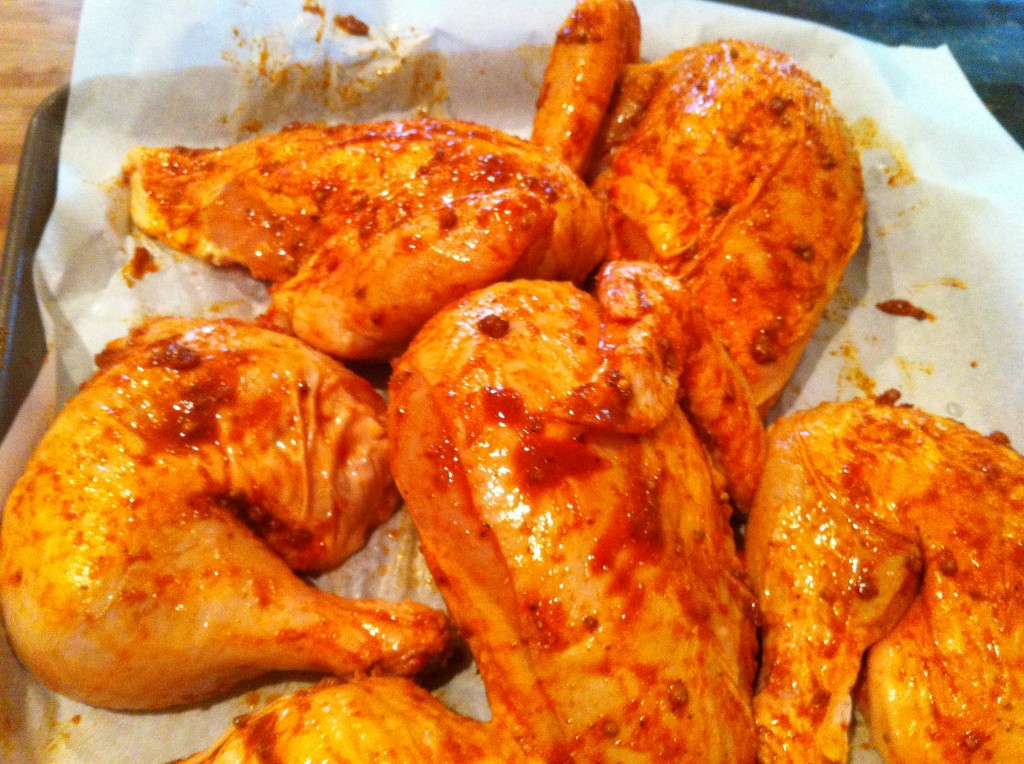 Place the chicken on a baking sheet (you may want to cover the baking sheet with parchment paper for easy clean up later). Let sit in refrigerator for at least 2 hours but preferred overnight.
When ready to cook, preheat the oven to 425 degrees. Cook until chicken is done. I used a small chicken in this recipe instead of a Cornish game hen so it took about 40 minutes.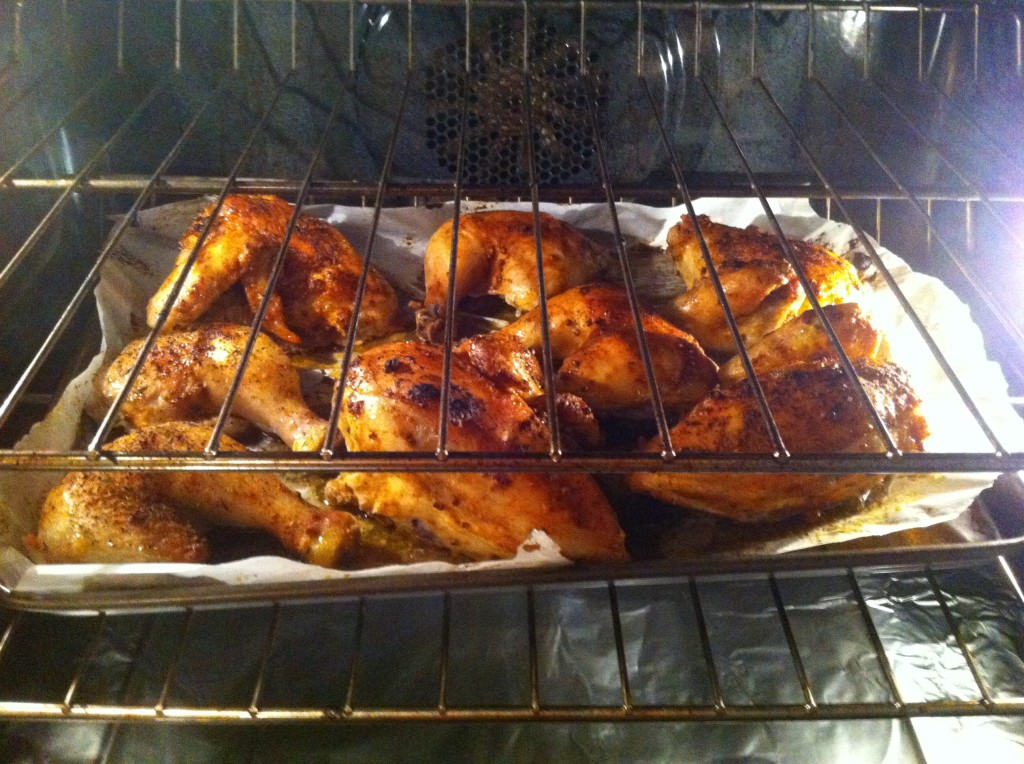 Variations:
Change the spices however you like. This is approximate measurements for a spice rub that represented the south western coastal area of India. Delicious with the mango and tomato chutney too.