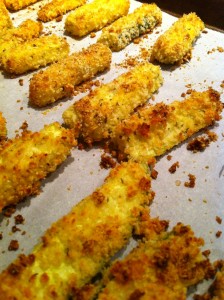 Denise made zucchini crisps some time back, but it is summertime now and zucchini is at its peak for the coming months. My zucchini plants are starting to produce some fruit and I can't wait to make the baked zucchini fries. Ok, so they are not French fries but they are a nice substitute with some great flavor. Better yet, zucchini fries are a fantastic appetizer and a great side dish too. Even kids love them!
Level of Difficulty: Easy
Time Required:Prep Time – 10min; Cook Time – 10-15 min
Ingredients:
2 zucchini
1 cup panko
1 cup freshly grated parmesan cheese
salt
pepper
cayenne or chili powder depending on how spicy you like it
1 egg
1/4 cup water
Special Equipment and Other Items Needed:
Parchment paper
How to make baked zucchini fries:
Preheat oven to 450 degrees.
Prepare an egg wash with a beaten egg, water and some salt and pepper and chili powder.
Mix the panko and parmesan cheese. Add a bit of chili powder and/or cayenne to taste.
Cut the zucchini into thirds, then cut each third into 6 strips.
Salt and pepper the zucchini. Sprinkle with chili powder or cayenne.
Dredge the zucchini through the egg wash and then into the panko-parmesan mixture.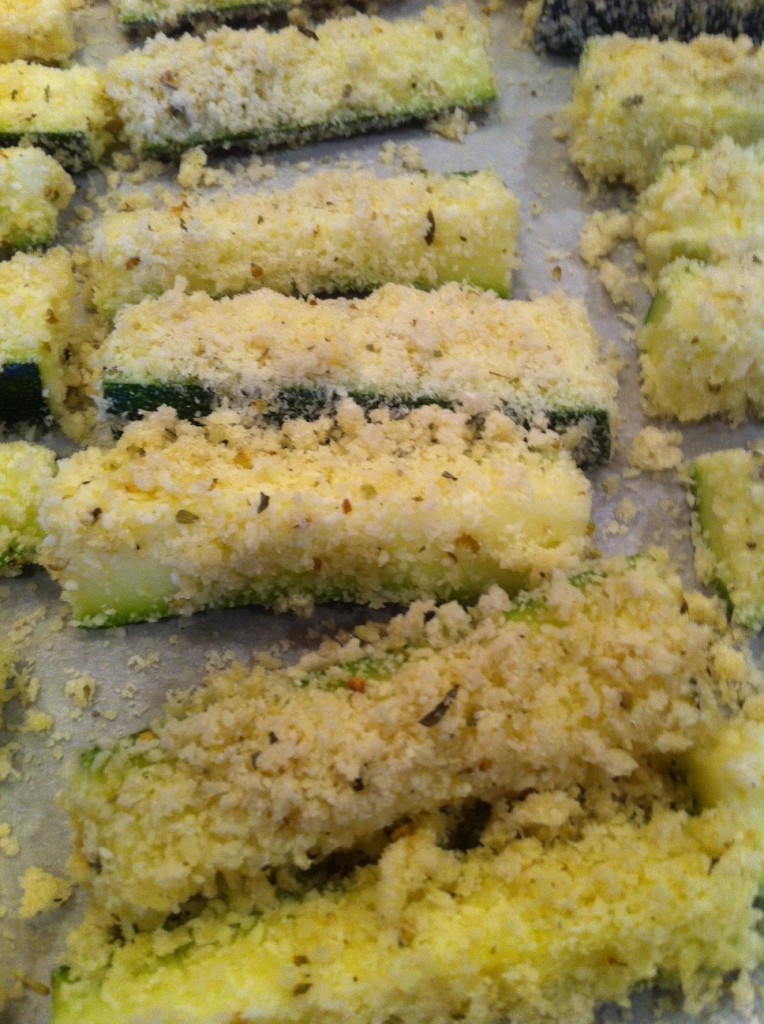 Place on a baking sheet covered with parchment paper. Repeat for remaining zucchini fries. Cook until crisp.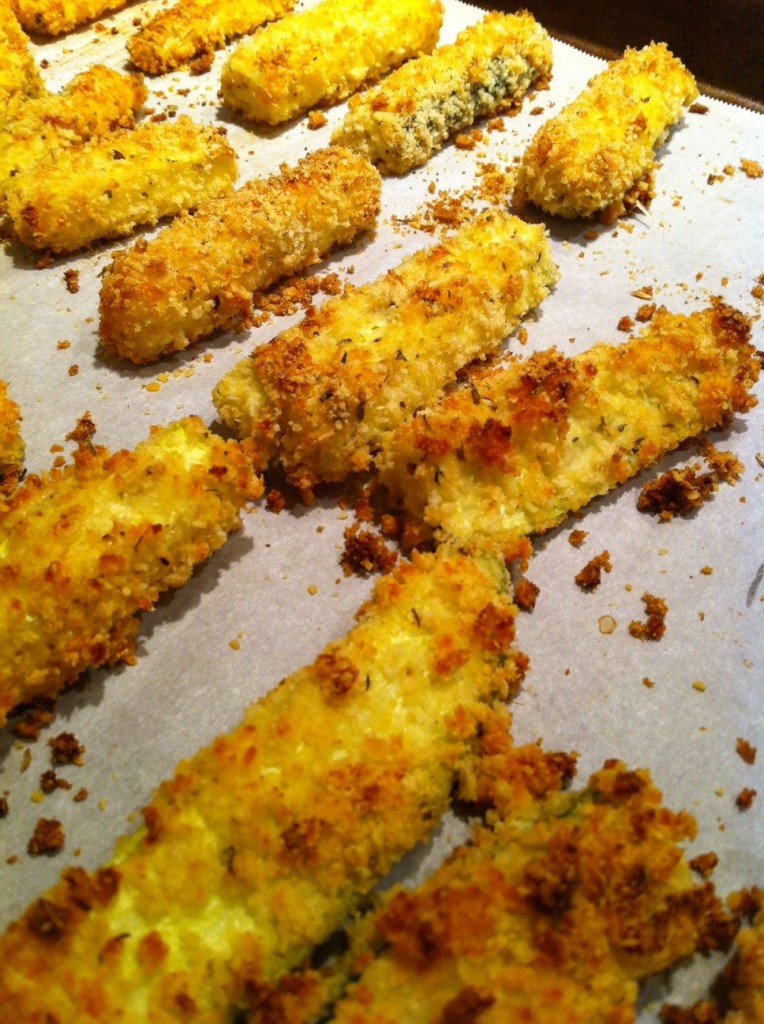 Serve with anything from sriracha aioli for a little more zing.