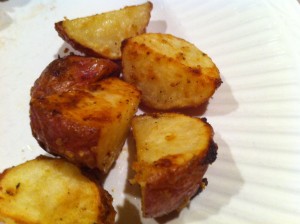 Roasted potatoes are a staple at our house. I love them because (1) they are super easy to make (2) everyone likes them (3) while they cook, the rest of dinner can be made and (4) they go with just about anything! That is a whole lot of reasons to always keep some in the fridge ready to be pulled out at a moments notice.
Level of Difficulty: Easy
Time Required: Prep Time – 5-10 min; Cook Time – 45 min- 1 hour
Ingredients:
As many potatoes as you need for your group. I generally plan for about 3-4 baby red potatoes per person.
Olive oil
Salt
Fresh cracked black pepper
Country style Dijon mustard
Preparation: How to Roast Red Potatoes
Preheat oven to 425 degrees. Wash potatoes.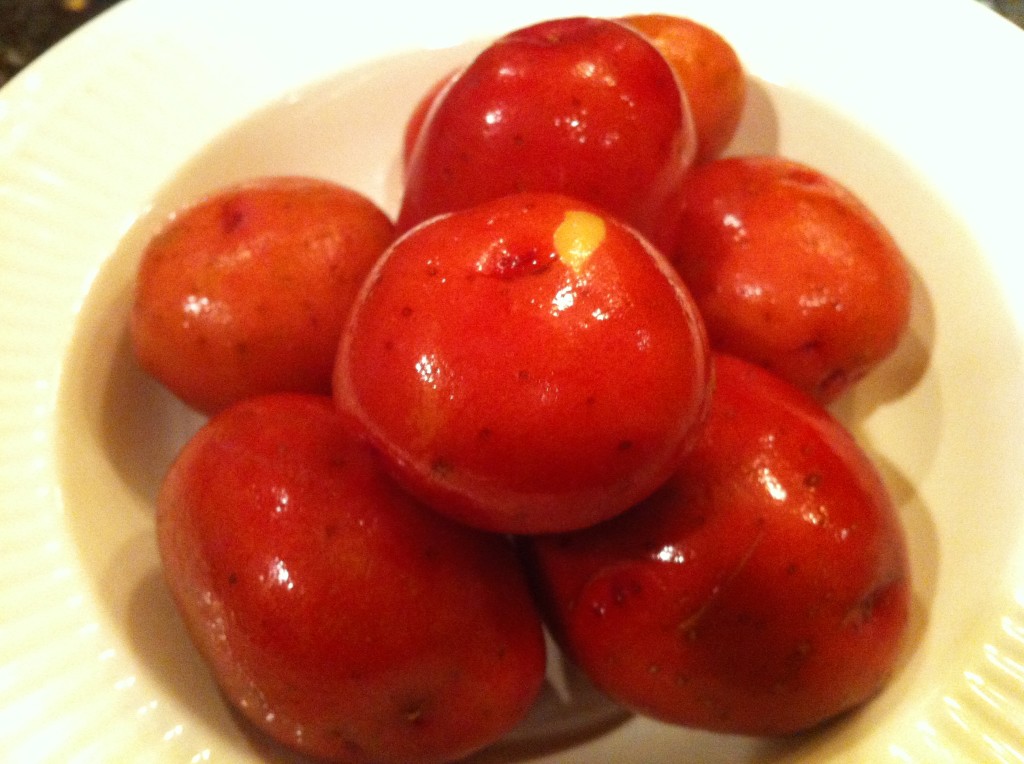 Slice potatoes into equal size pieces (for the baby red potatoes I usually do quarters). Place a generous amount of salt and pepper on the potatoes. Drizzle all over with olive oil. Add 1-2 tablespoons of Dijon mustard. Using your hands, toss until well coated.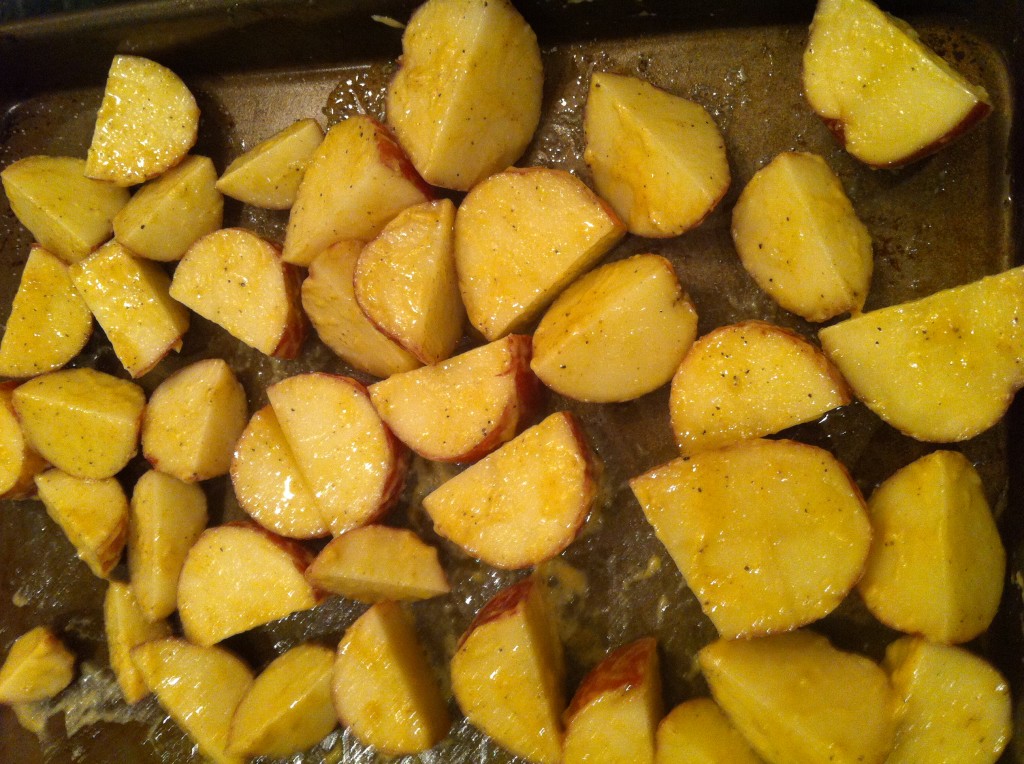 Place in oven. After about 30  minutes, toss them. Potatoes will take about 45 minutes – 1 hour depending on your preferred level of crispiness.
Important Tips:
However you slice the potatoes, just make sure they are about the same size for even cooking time.
Variations:
Slice the potatoes into rounds instead.
Use different seasonings, whatever you think will compliment what else you are cooking. I've also heard of Lipton Onion Soup Mix being used on the potatoes.
Meal Ideas:
Like I said, these go with just about anything!!
Got Leftovers?:
Make a frittata for breakfast the next morning and use them!